Each year I create dozens of articles to help you deconstruct your faith but there are always a few that rise to the top because people absolutely love them!
To help you find the best resources, I've compiled this quick list of the most read and shared articles from the last year. I know they'll help you learn how to deconstruct your faith in 2022!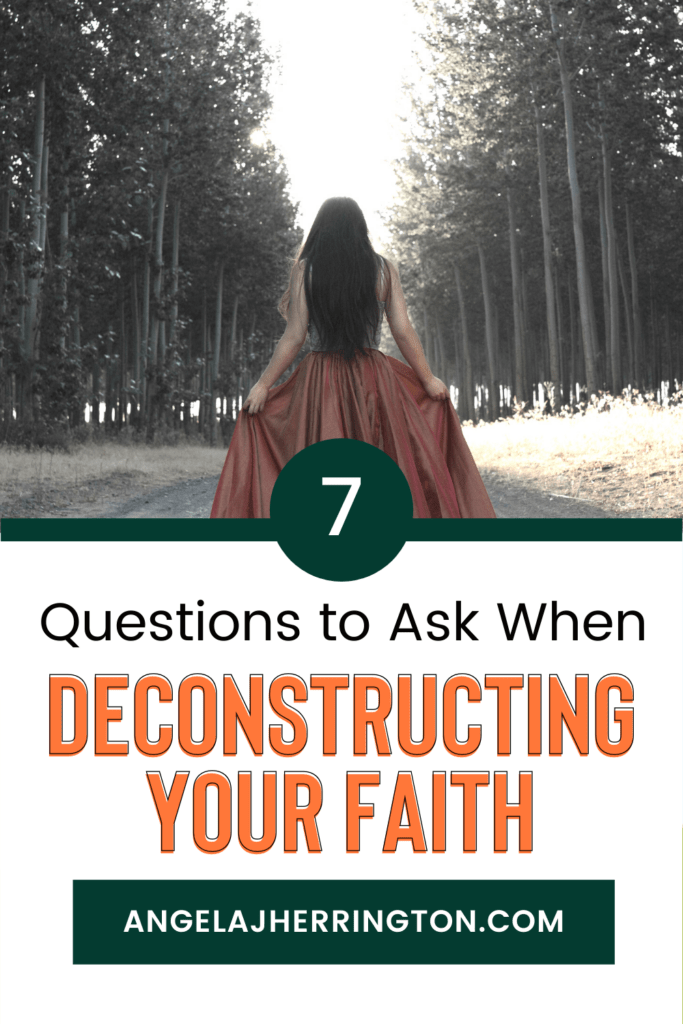 Deconstruction can seem like an overwhelming process to jump into, especially if you've spent much of your life embedded in Christian communities. There are a LOT of questions to ask and a LOT of answers for each question. These are deep questions that you'll probably ask over and over again, so don't put any pressure on yourself to get it perfect. Be kind to yourself as you work through these questions, and make sure you have a circle of support to help you when it gets heavy.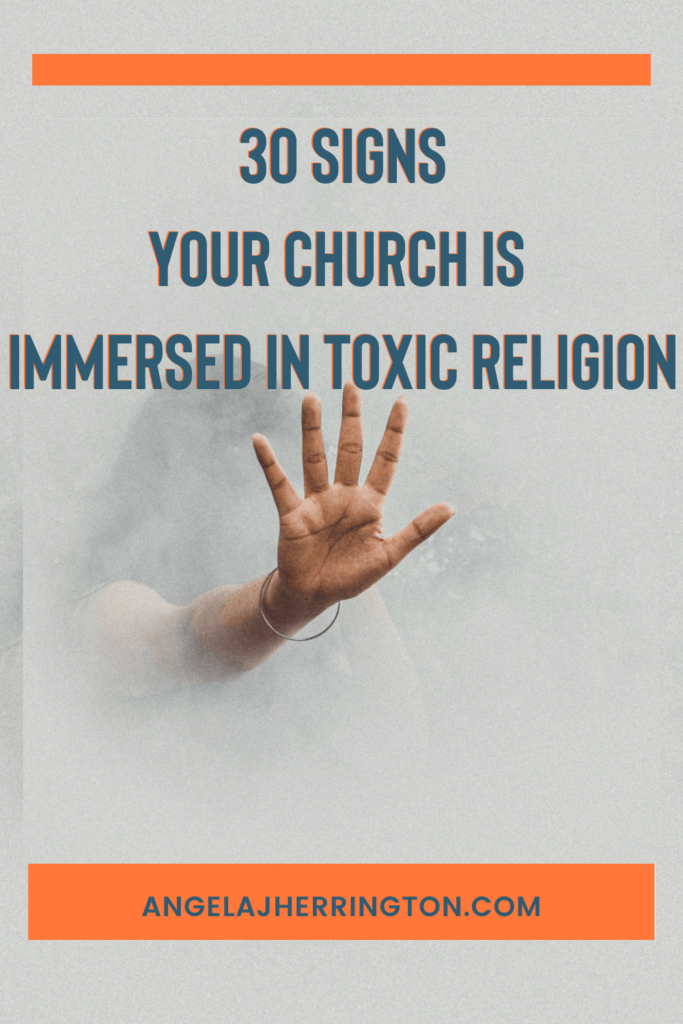 When it comes to your faith, the last thing you want is to feel like you're suffocating under the weight of legalism or fighting off racism, misogyny, and hate. BUT when you're deeply embedded in the community, it can be challenging to see the warning signs. This article will help you pinpoint harmful religious beliefs and practices.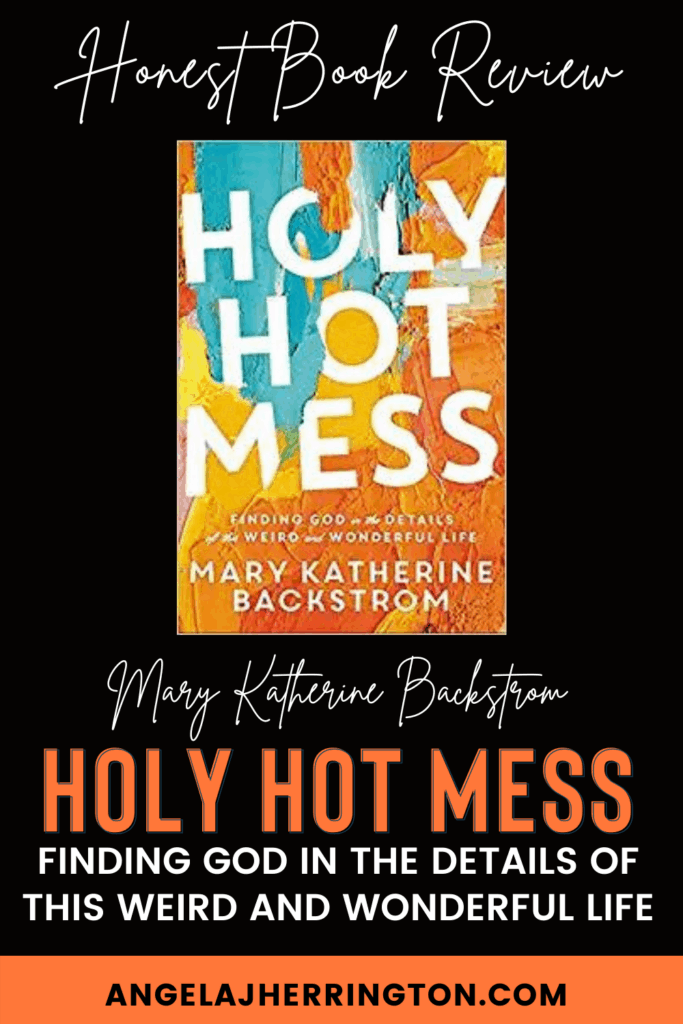 Mary Katherine Backstrom shares hilariously relatable stories about faith, friendship, motherhood, marriage, and living with bipolar disorder. Holy Hot Mess is about embracing your everyday life─even those moments when things don't go according to plan or when it feels like everything is falling apart. This book is perfect for any person struggling with self-doubt, impostor syndrome, or just trying to keep their head above water while living life.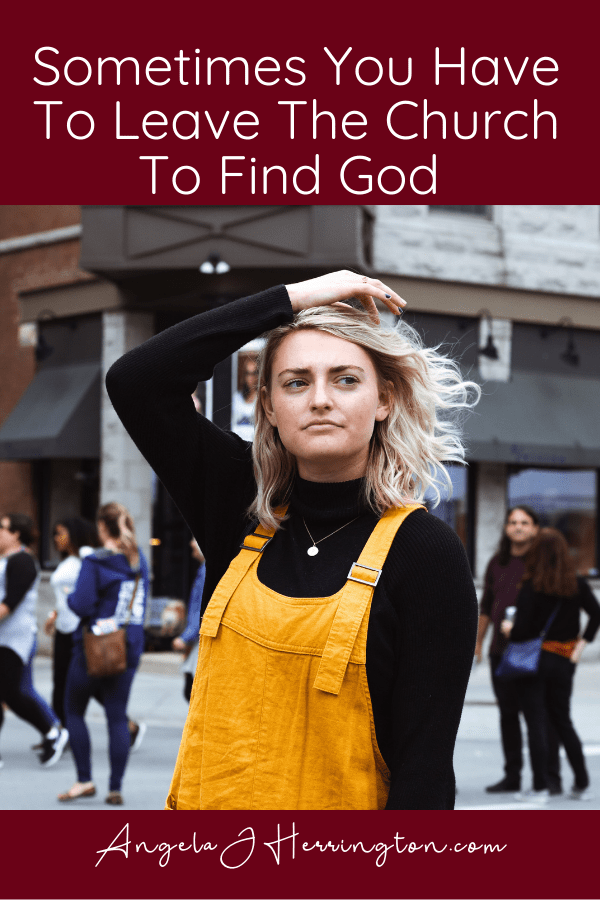 Sometimes you have to take a step back from church when what is being preached and modeled by leadership ties legalism, racism, and hate to "being a good Christian." Taking a step back from the toxic system that promises to help you connect with God, will actually help you connect with God. The truth is we all have direct access to God and it isn't the church, or the church leaders, that provide that.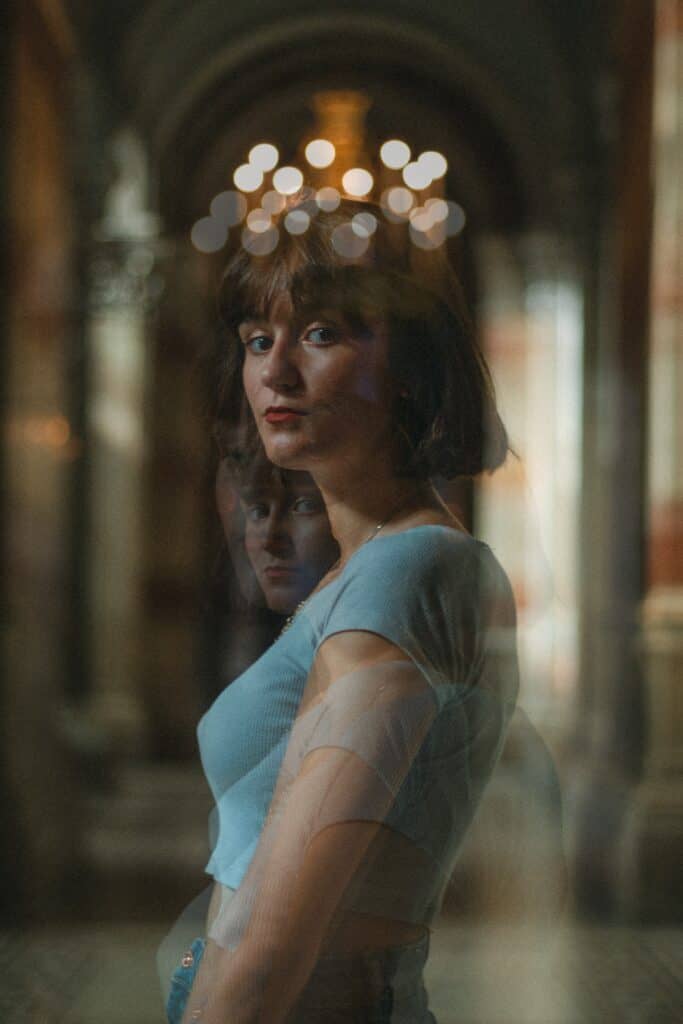 For many women, the freedom that God created to be the cornerstone of our post-resurrection life as Christians has been swallowed up by legalism, patriarchy, gender bias, and racism. It isn't God they hate, it's the toxic religious culture that seeks to oppress them. It's an entire system of bias rooted in blaming, shaming, and diminishing. In toxic religious culture, there's tremendous pressure to maintain the existing power structure and to become (and remain) an insider.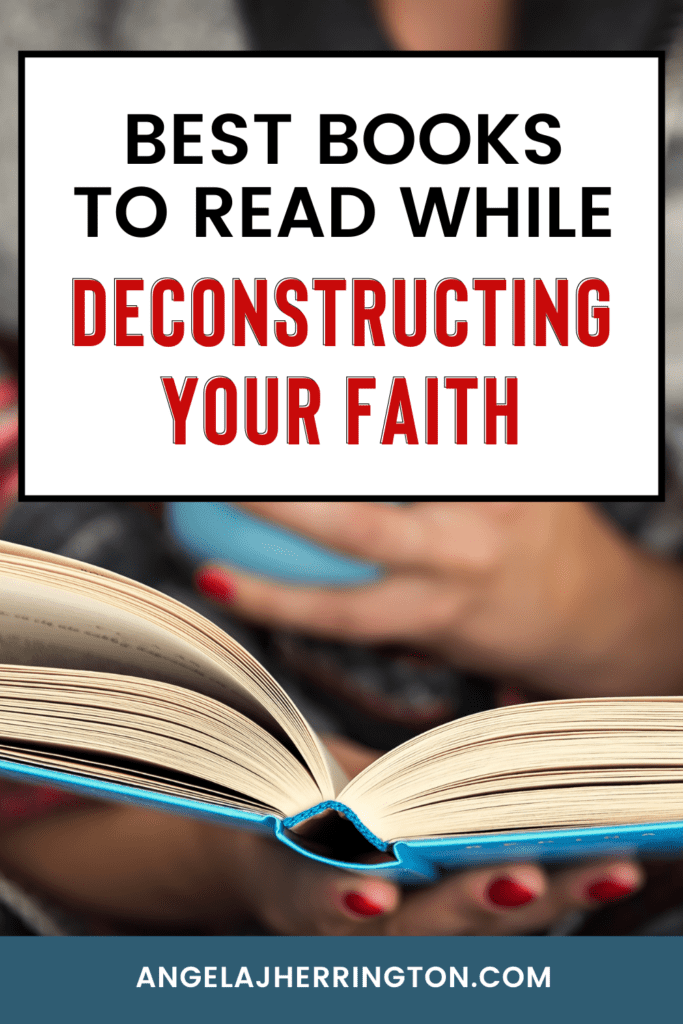 Reading books on a wide variety of topics is a key aspect of deconstructing faith. I know it has been for me! Over the years, I've both given and received many recommendations in this genre. Since I'm often asked for these resources, I decided to compile what I hope will be an evolving list that we, as a community, continue adding to as we deconstruct toxic religious culture.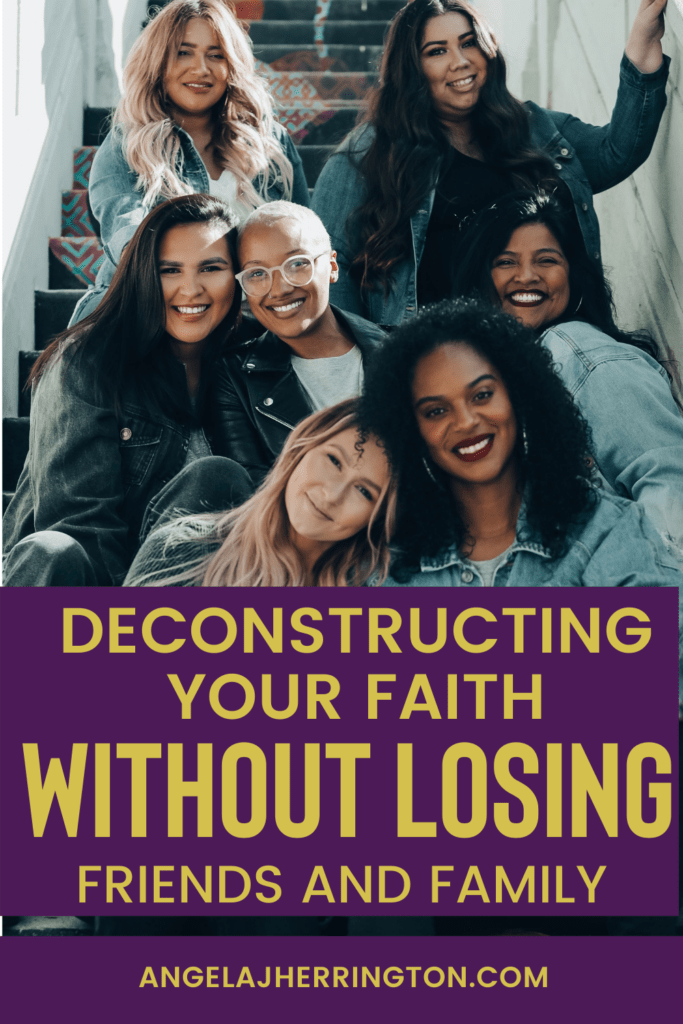 Wonder if deconstructing faith without losing family and friends is even possible? The short answer is yes, sometimes, but it's complicated! Many people ask this question when they begin questioning their religious beliefs. Here are some strategies for keeping those relationships strong while staying true to yourself no matter what!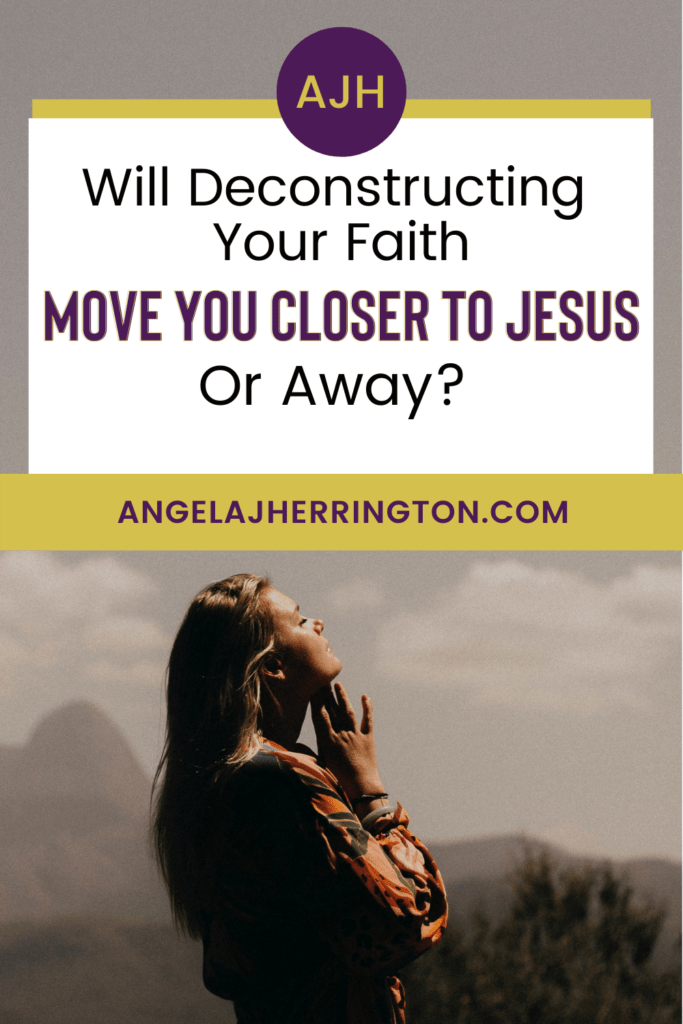 One of the biggest misconceptions I see about deconstructing is that it is a self-centered movement that leads people away from God. This always surprises me because most deconstructors I meet are tired of the church but actually want more of Jesus. So which perspective is right? Could they both be right? Or could both be wrong? Let's dive in and sort this all out!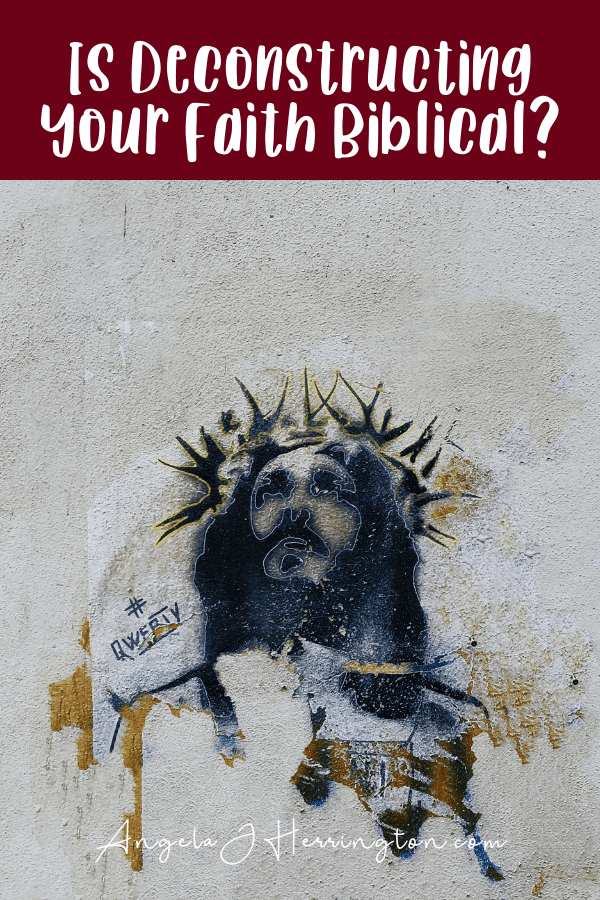 In my work, I see more and more Jesus-loving women separating the foundation of their faith from church toxicity. In the process, they usually ask: is deconstructing your faith biblical? The short answer is: (spoiler alert) Yes! Let's have a more detailed discussion about where it shows up in the Bible. The good news is that Jesus is a perfect example of how to deconstruct your faith.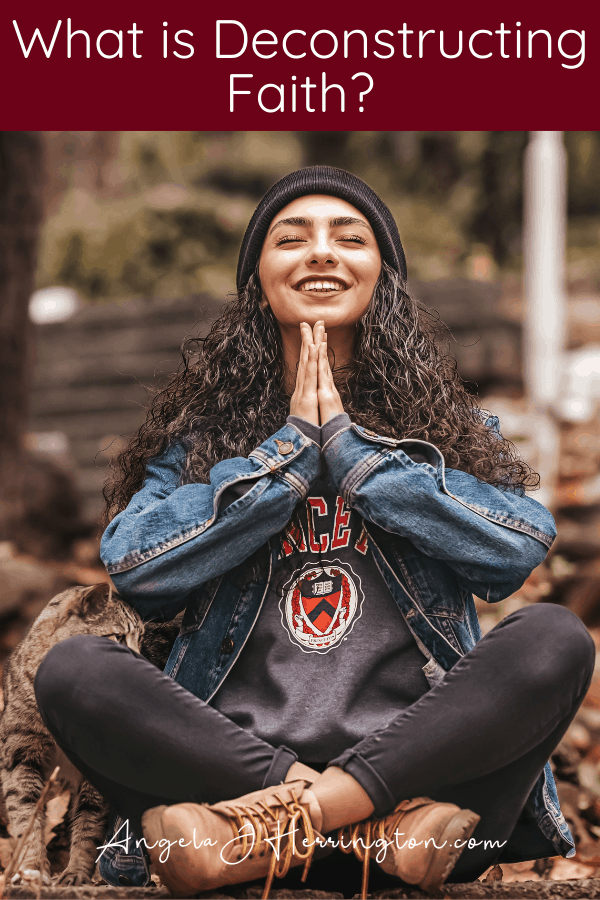 Deconstructing faith is important because it moves us away from idolizing the church and points us back to God. If we truly believe that God has all the answers and welcomes our questions, then asking messy questions that challenge the norm is an exercise in faith, not rebellion. Deconstructing faith simply means breaking down all the components that make up our belief system.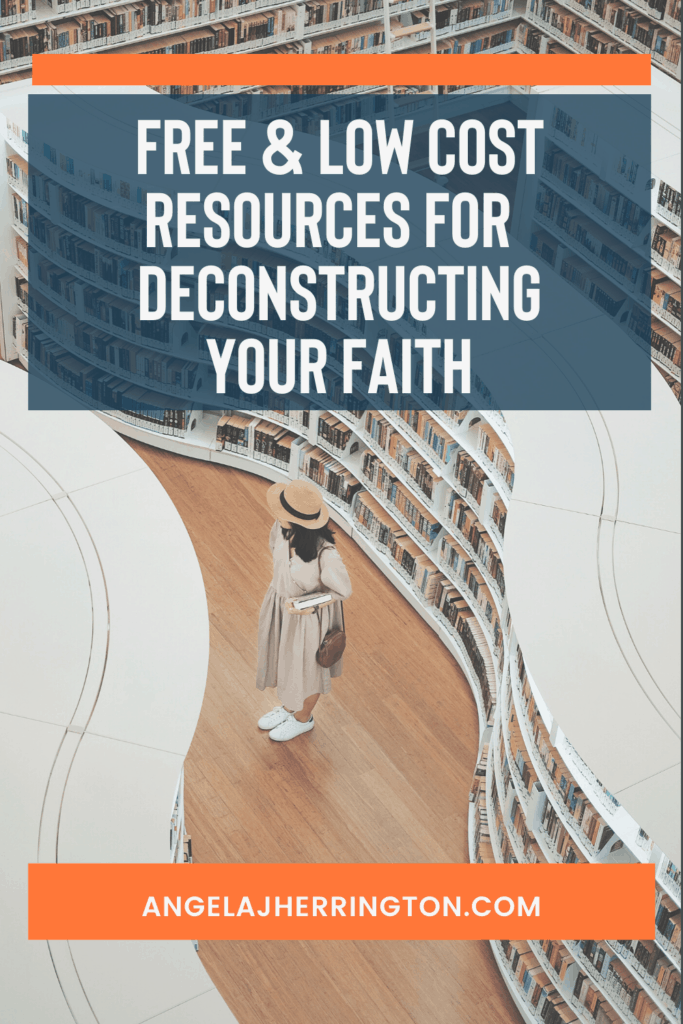 Deconstructing your faith can seem like an overwhelming process to jump into, especially if you've spent much of your life embedded in Christian communities. Often, when you begin questioning your faith, you aren't sure where to start or how to deconstruct your faith. As a faith deconstruction coach, I've spent hours listening to clients sift through their changing beliefs as well as experiencing my own evolving faith journey, and I've written some very helpful guides and resources for you.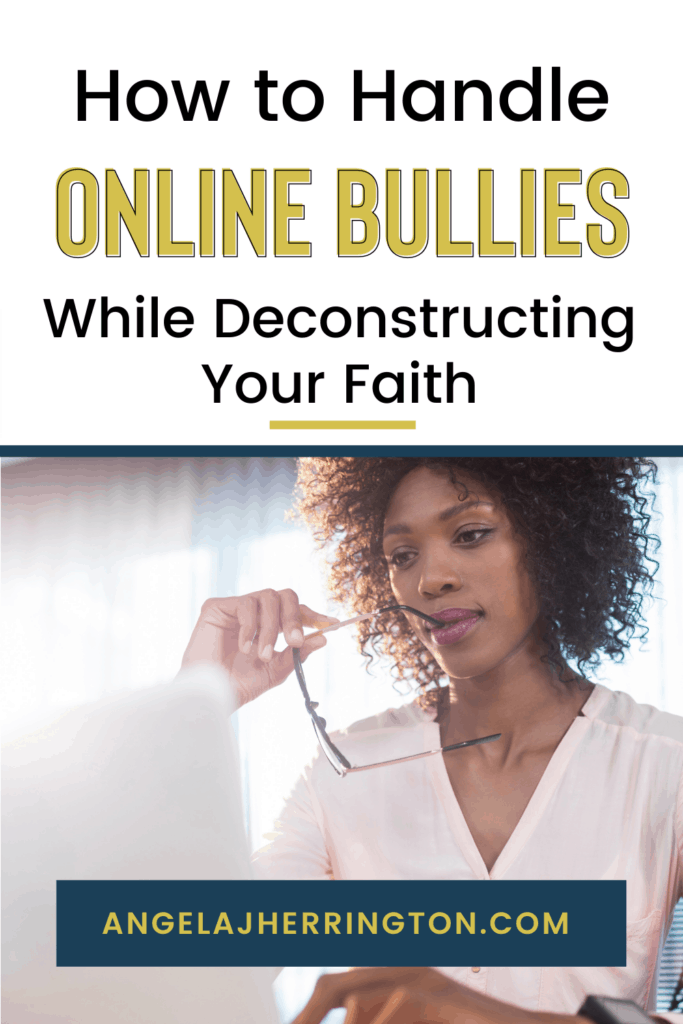 It's not easy to deconstruct your faith when you find yourself surrounded by unhealthy people with zero respect for personal boundaries. Between the rude online trolls and those who are just downright mean to you in real life, it sometimes feels like there's no escape from the bullying. But don't worry! I've put together some helpful tips for handling bullies while deconstructing.


That's this year's list of top articles on how to deconstruct your faith! I hope it encourages you to keep untangling from toxic religion as you deconstruct your faith in 2022.
I'd also love to invite you into the conversations we are having about these topics in the Faith Deconstruction Cafe. It's my Facebook community that holds space for each of us to explore faith, just as we are. It's 100% free and there's zero pressure to convert to a specific belief system. The cafe is all about exploring faith deconstruction in a supportive, inclusive environment.
I hope to see you there!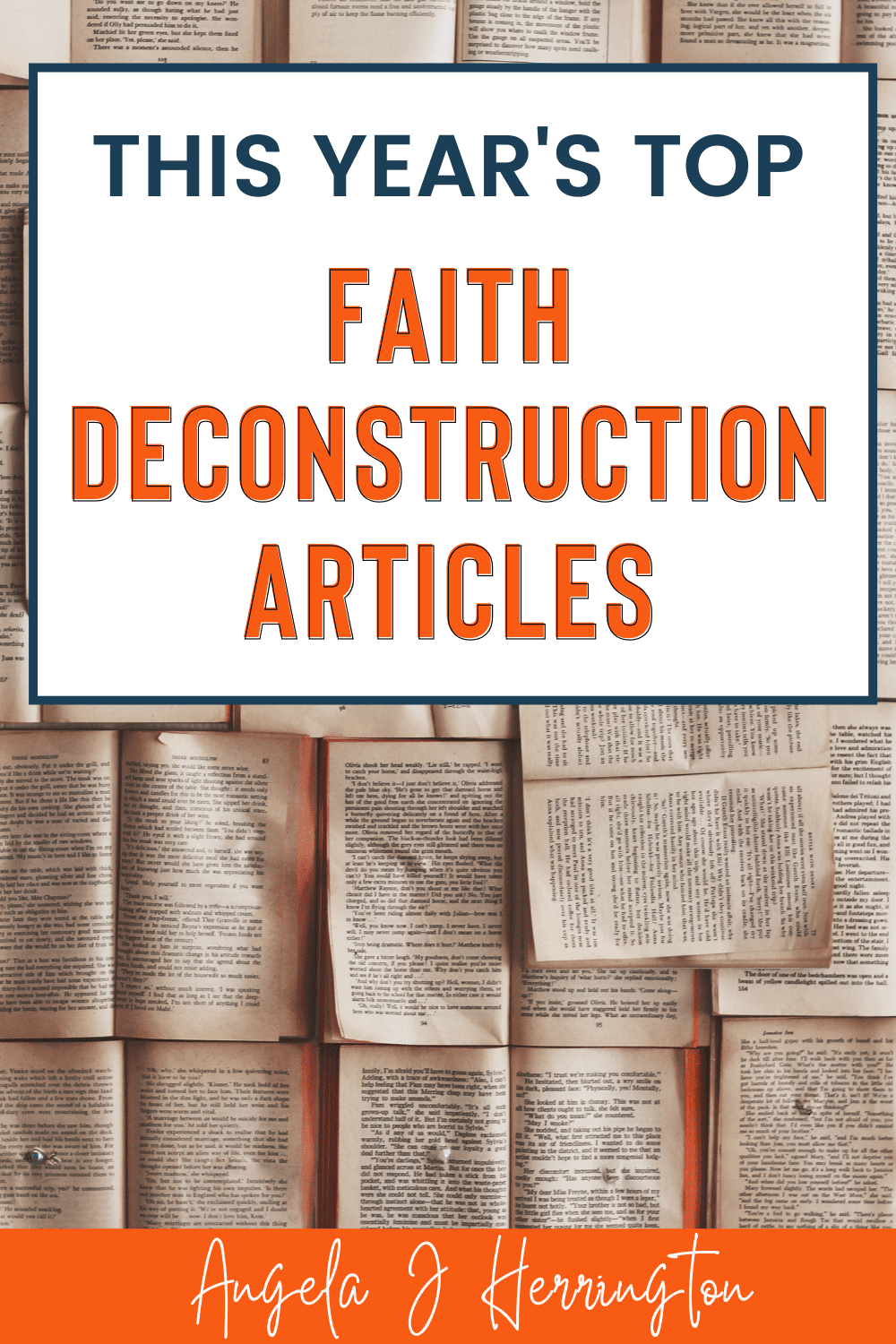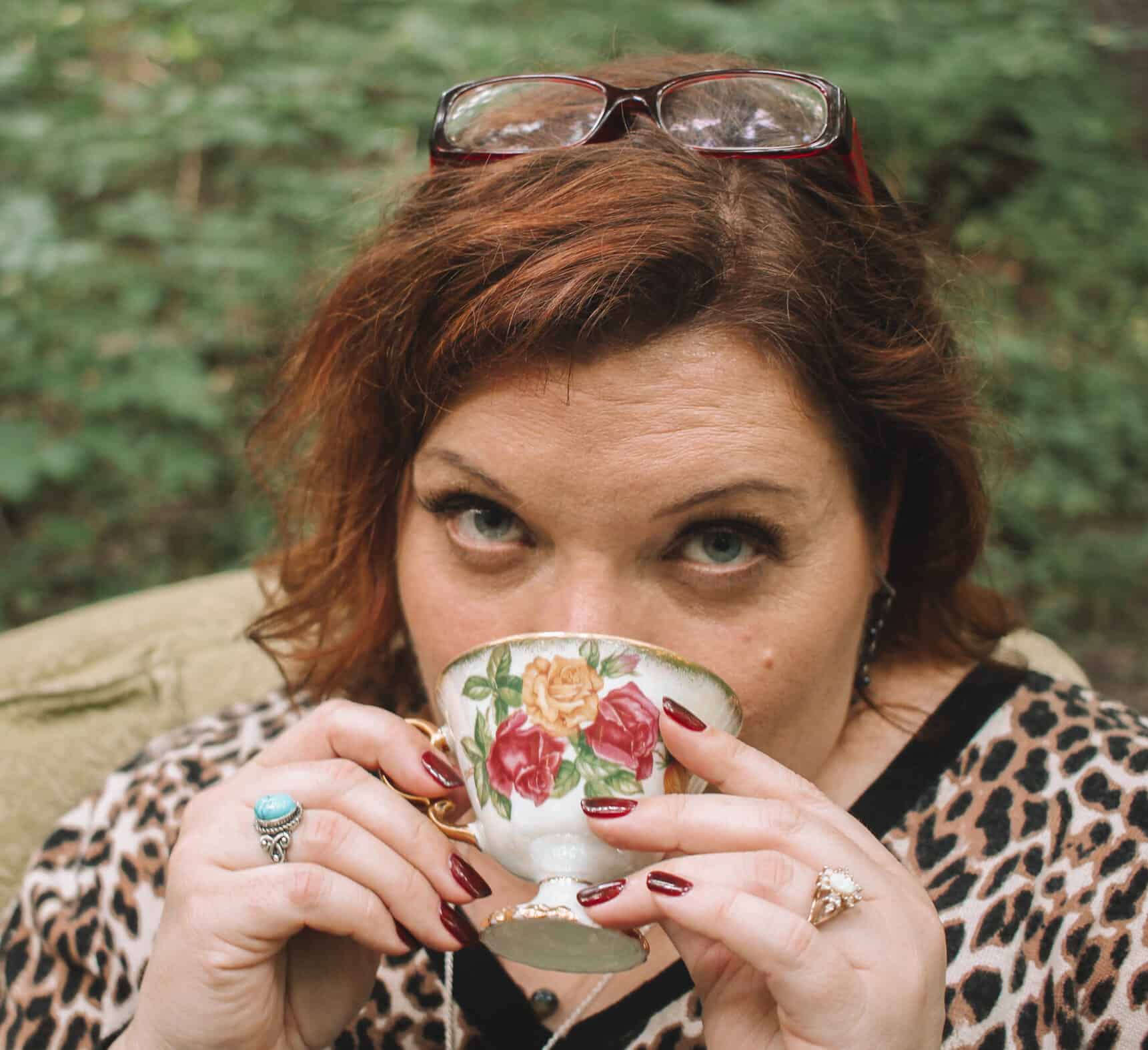 Hey there friend! I'm Angela J Herrington, MA, LSCC and I'm a Faith Deconstruction coach who provides soul care for people who are untangling from toxic religion.
As a certified life coach and seminary-trained online pastor, I have a lot of experience helping people connect with God. But this is also a very personal journey for me.
For the last decade, I've been on my own journey to break free from learned smallness and step into wild sacred holy womanhood. Long story short, after finding faith in my early 30's I began to realize that what I was hearing from the church about women didn't always line up with what God was telling me. I loved God but realized the church was teaching some really toxic stuff.
So this Enneagram 8, first born, Gen Xer started deconstructing. I questioned and challenged everything I thought I knew about faith, gender, and myself.
It was messy and took a lot of work to sort it out. Therapy. Coaching. Bodywork. Spiritual healing. Conferences and retreats. And even a couple of college degrees.
You name it…I tried it.
But the thing that made the biggest difference was the presence and support of wise people who helped me up when I didn't know where else to turn.
That's why in September 2021, I created and hosted The Deconstructing Faith Summit. I gathered 20 phenomenal deconstruction experts to share their expertise and hosted over 1100 attendees in the week-long virtual event. Those who attended realized they weren't alone, had a safe space to ask questions, learned dozens of strategies to help them deconstruct, and released tons of pent-up emotions they didn't even know they were carrying around.
We laughed, we cried, and we danced, but the best part was…We did it together.
It was AMAZING and it was just the beginning.
So now, I'm doubling down on my commitment to create an inclusive support system for people, like you, who are longing to get away from toxic religion and cultivate a nourishing spiritual life.
I WOULD BE HONORED TO BE YOUR GUIDE, BE BY YOUR SIDE THROUGH THIS ENTIRE PROGRAM, UNCOVER WHAT'S HOLDING YOU BACK, AND CO-CREATE A PLAN TO BREAK FREE.