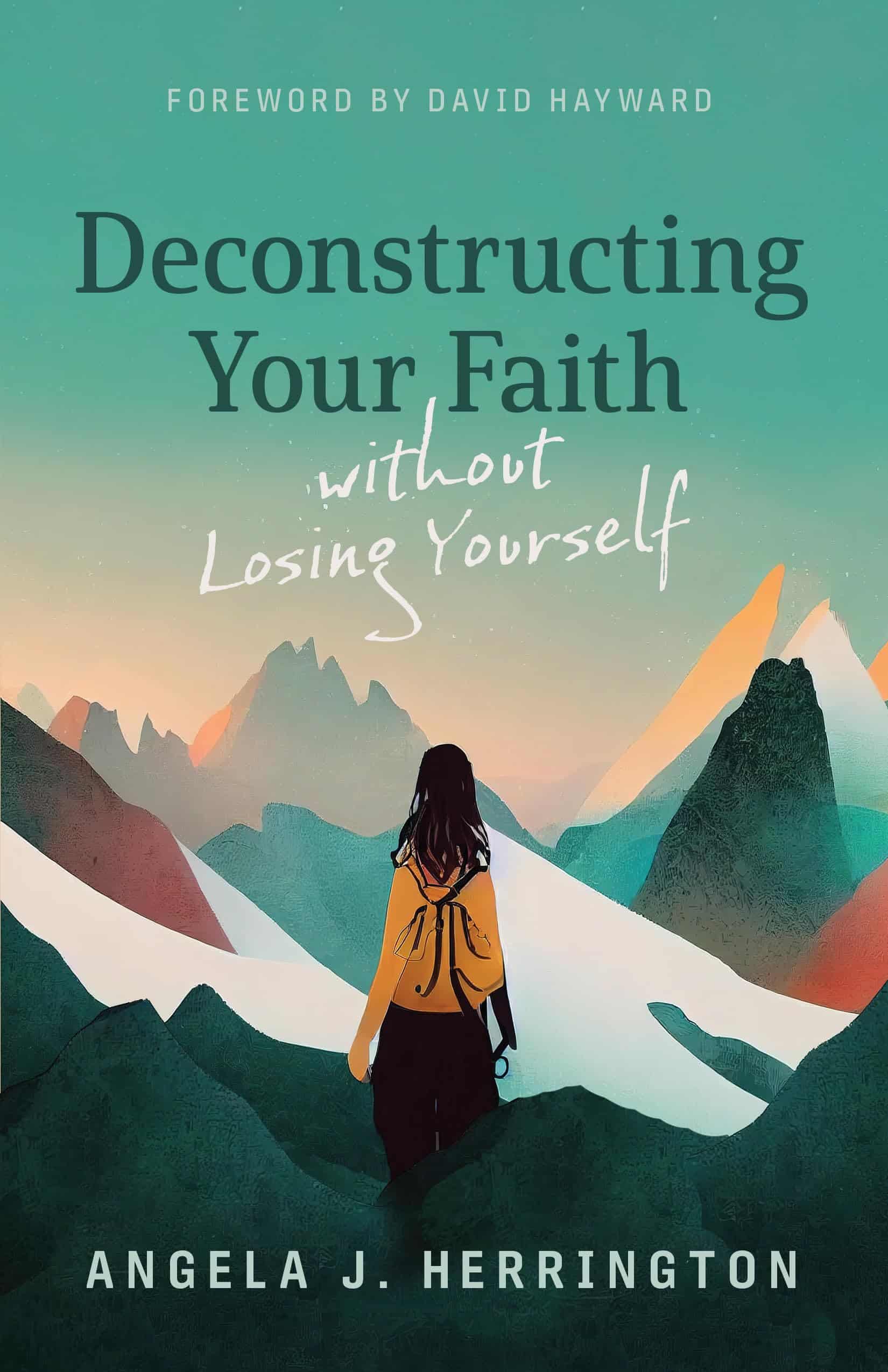 Have you experienced #ChurchHurt? Are you frustrated by judgmental church people supporting oppressive systems? Do you have doubts about the faith tradition you were raised in but are afraid of losing your community? Angela J. Herrington has been there. And with over a decade of experience as a life coach, she can teach you how to begin healing religious trauma through deconstruction.
Lively and empathetic, Angela will gently guide you through deconstructing your faith. This concise and actionable handbook will
give you permission to trust yourself,
show you how to seek new perspectives and information,
teach you how to embrace vulnerable exploration and self-compassion, and
help you release unhealthy beliefs that are harming you and marginalized persons.
Deconstructing your long-held beliefs can be isolating and overwhelming. But you don't have to do it alone. Begin your healing journey with Deconstructing Your Faith without Losing Yourself.
Want to read Deconstruct Your Faith Without Losing Yourself Early & Read It With Me?
Join the Launch Team, Get Early Access, Free Bonuses, and An Online Community!
Just follow these four easy-peasy steps:
1. Preorder your copy at Amazon https://amzn.to/3KjXIJa Barnes & Noble: https://bit.ly/DYF_BN_preorder or your local independent bookstore: https://www.indiebound.org/indie-store-finder
2. Fill out this form and share your proof of purchase: https://forms.gle/3m7o7xxkCvgacDZf8
3. Once we verify your purchase, you will receive a NetGalley link via email for a digital copy of the book you can read INSTANTLY.
4. Join the Launch Team community at https://www.facebook.com/groups/dyf.launch for live author chats, a virtual book club, and easy ways to help me get this book in the hands of more people who need it!
(If you've already pre-ordered and submitted your info on my website, you should get an email in the next few days with your NetGalley invite.
Deconstruct Your Faith without Losing Yourself officially releases in February 2024, and strong pre-orders tell retailers that this is a book they should have on their shelves.
That means more people who are deconstructing will get the support they deserve!