Each day I talk to women who feel like they've lost sight of their dreams or are suffocating under the weight of their calling.
They love so many pieces of their life, but they feel unfocused, unpassionate, and their confidence is failing. If this describes you, don't worry. This is NOT what being a grown up is all about. I'm here to tell you, that you can ABSOLUTELY be a responsible mom, wife, and leader without giving up your passions. I know because I've felt the same way and I'm proof that more to life than being overwhelmed and unfulfilled.
How do I know? Well, life looked very different for me 20 years ago.
You see, growing up, I did not have strong Christian faith. I grew up around church, but not in it. I went occasionally but never got past the surface of what it was all about. Then a rocky first marriage led to a divorce that plunged me into addictions, on a blind quest to find myself. Thankfully, God found me instead.
Through the love of a relentless God, my family, and the love of my life, Gary, I began to see that God was calling me to a different life.
At the time I had a "regular job" and a growing family. But deep inside I felt called to create an online ministry and help women like me grow their projects. No one I knew was doing anything like this. I doubted whether this was a true calling from God. Plus, I didn't have the skills I needed to create a business online that actually attracted an audience and supported me financially! But the calling grew too loud to ignore.
So out of obedience, I started a blog for Christian women, went back to school for a ministry degree, and began studying digital marketing and online business.
After a few year's of solid growth women began coming to me for advice. They wanted help launching their own ministry or business. I was honored to help but knew this new role would require additional skills, so I became a Lark's Song Certified Life Coach and began mentoring women. I opened up the Christian Women Who Lead Facebook group and created a free online gathering space for women to connect.
It's been six years since I timidly said "yes" to God and so far, it's been an amazing ride.
Through our online platforms we now reach 300,000+ people every single month around the world and tell them that God loves them. My online support group has grown to over 3500 women in 10+ countries on 5 continents. In 2016 I retired my husband from his factory job and we now work side by side everyday with our team. It's more than I ever dreamed of and it never would have happened without my coaches, a lot of prayer, and some crazy wise and discerning women to push me out of the mud when I got stuck. I want you to have that same support system instead of trying to go it alone.
Through serving all of these women, I learned a lot about myself and discovered one very important thing about God.
I came to understand what God really wanted was me.
Just me. In spite of all the bumps, bruises, and baggage.
Even when I couldn't achieve the goals I set. Even when things didn't grow as quickly as I wanted. Especially when I got frustrated and forgot that standing with Him was the core of my calling. Even whith all of those strikes against me, He still wanted me.
Talk about a game changer.
That's where freedom and fulfillment are found.
Spending each day beside the God who loves us no matter what.
It's equal parts humbling and empowering.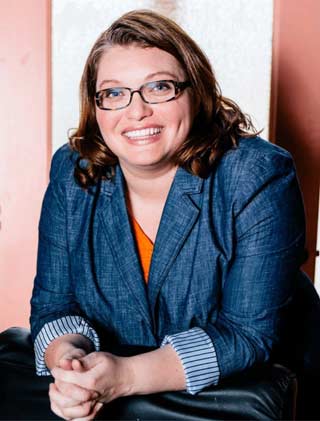 That's my dream for you too. I'd love to help you find freedom and fulfillment in your God-given calling, so you can spend every day aligned with Him.
Want a detailed resume? Click the image below to read it and connect with me on LinkedIn:
Prefer a more traditional bio? We've got that too: 
Life and Digital Strategy Coach for Christian Entrepreneurs, Angela J Herrington, loves helping women find freedom and fulfillment in their God given calling. She coaches Christian women and teaches businesses how to tap into the power of digital marketing to grow their business and increase their impact. She specializes in developing sales funnels and social media strategies for out of the box coaches and solopreneurs who want to make a difference in their communities. In just four years she has built multiple social media and blogging platforms that reach over 400,000 people in 40+ countries each month.
Angela is a Lark's Song Certified Life Coach and a dynamic speaker who creates enormous value for her audience. She is known for crushing complex topics down to bite sized pieces and sending her audience home with actionable steps to apply their learning. A true Gen Xer-Angela loves thinking outside the box, combining things that are seemingly unrelated, and helping women create a unique life that perfectly suits their soul. She recently retired her husband from his day job and achieved her long time dream of working side by side every day.
As the founder of Broken Beautiful BOLD Women's Ministry, AngelaJHerrington.com, Christian Women Who Lead, The Sisterhood Cafe, The Calling Course, and the XGen Christian Women's Leadership Project, Angela receives rave reviews at women's ministry events, writer's conferences, and small business workshops.
Angela, her husband, and five children live in her home state of Indiana. Angela has served on the Board of Directors for Christian Coaches International, as Vice Chair of the Carey Services Board of Directors, and held multiple positions in her local church, scouting organizations, and schools. She holds a BA in Biblical Studies from Indiana Wesleyan and a Master's in Leadership from Wesley Seminary. Angela's short story "The Turkey Trail" was published in the collection Naturally Yours: Stories About Indiana's State Parks and Reservoirs. She has been published in Hope for Women and HOPE is Now magazines.