Attending a Faith Deconstruction Conference or a Progressive Christianity conference can offer several potential benefits depending on your personal circumstances and goals.
There are conferences for almost any niche, and the Deconstruction world is no different. Each has unique offerings and events and can be so helpful in your healing and exploration.
Here are a few reasons why you might consider attending a faith deconstruction conference:
Exploration and self-discovery: Events like these provide a space for individuals who are questioning or reevaluating their religious beliefs. These events often include workshops, discussions, and presentations that can help you explore your doubts, ask important questions, and gain a deeper understanding of your own beliefs. There's no need to agree with the person sitting next to you, and you can rest knowing you are in good company with people who are looking at faith from an open palmed perspective.
Support and community: Going through deconstruction can be challenging and isolating. Attending a conference allows you to connect with others who have similar experiences and can provide support and empathy. Building a community of like-minded individuals can help you feel less alone in your journey and provide valuable perspectives and resources. What's better than finding your new best friend because both of you were traumatized by the kid's version of the Left Behind series?
Education and information: Conferences that explore what it means to change, leave, or transform your faith into a more open one often feature expert speakers, authors, and scholars who share their knowledge and insights on topics related to religion, spirituality, and belief systems. By attending, you can gain access to a wealth of information and broaden your understanding of different perspectives, historical contexts, and theological concepts. The 'The Bible is Clear!" statements get a little easier to hear when you realize how not clear it can actually be, and what context can do to change a story. Maybe you feel turned off by theology, but hermeneutics, when taught from this standpoint, can unlock and release things you never realized you were holding.
Emotional and psychological healing: For many individuals, faith deconstruction can be an emotionally charged and difficult process. There's the loss of faith, but there can also be a loss of friendships, trust, relationships, and even distance from family who don't understand. Deconstruction events often include sessions on emotional and psychological healing, not just what you do next, but tools and resources to help you navigate this transformative journey with greater self-care and resilience. Deconstruction isn't just tearing down toxic religion. It's also meant to cover the journey where you discover and build a life you love, but to do that, you've gotta heal and not stay in the deep place of hurt forever.
Rebuilding and redefining: One of my favorite parts of conferences like this is that they inspire you to what's possible. You see people on the other side of choosing themselves, choosing to live their full lives, choosing joy. If you wonder if you can ever pray again, or step foot in a church again, or trust a pastor, or have a sacred practice or rhythm you love, these conferences can be really soul-nourishing and healing. The classes and workshops can inspire you to explore alternative spiritual paths, philosophical frameworks, or ethical systems that align better with your evolving beliefs and values. If you are open to it, you'll get ideas for what happens next in your life and permission to go all in.
Remember, attending a faith deconstruction conference is a personal decision.
It's important to consider your own readiness, comfort level, and goals before deciding to participate. If you're unsure, you may want to start with smaller events, support groups, or resources to gauge your interest and readiness before committing to a larger conference experience.
Below are a few of our favorite faith deconstruction related events. Look through the list, explore what is possible, and find one (or more) that resonates!
We've done our best to vett out BIPOC and 2SLGBTIA+ affirming spaces, but event topics, organizations, and leadership change all the time, so be sure to double-check before you attend! In addition to attending upcoming events, some of these events (like the Deconstructing Faith Summit.) have recordings of previous events available, and after COVID, many events either are online, or have online accessible options!
Online Faith Deconstruction Conferences & Summits:
In-person conferences & retreats that hold space for exploring deconstruction:
Please keep in mind that these faith deconstruction conferences may have changed or evolved over time, and there may be other conferences or events that cater specifically to deconstruction and untangling from toxic religion. It's advisable to research and verify the details of any conference before making plans to attend.
Hungry for more? Here are a few popular faith deconstruction related posts you'll find helpful: 
What Does it Mean to Deconstruct Your Faith? 
Sometimes You Have to Leave the Church to Find God
Is Deconstructing Your Faith Biblical?
8 Reasons Why Christians Should be 2SLGBTQIA+ Allies
Deconstructing While Parenting
How to Get Out of Toxic Religion
The Best Faith Deconstruction Conferences & Online Summits
Deconstructing Your Faith When Your Partner Isn't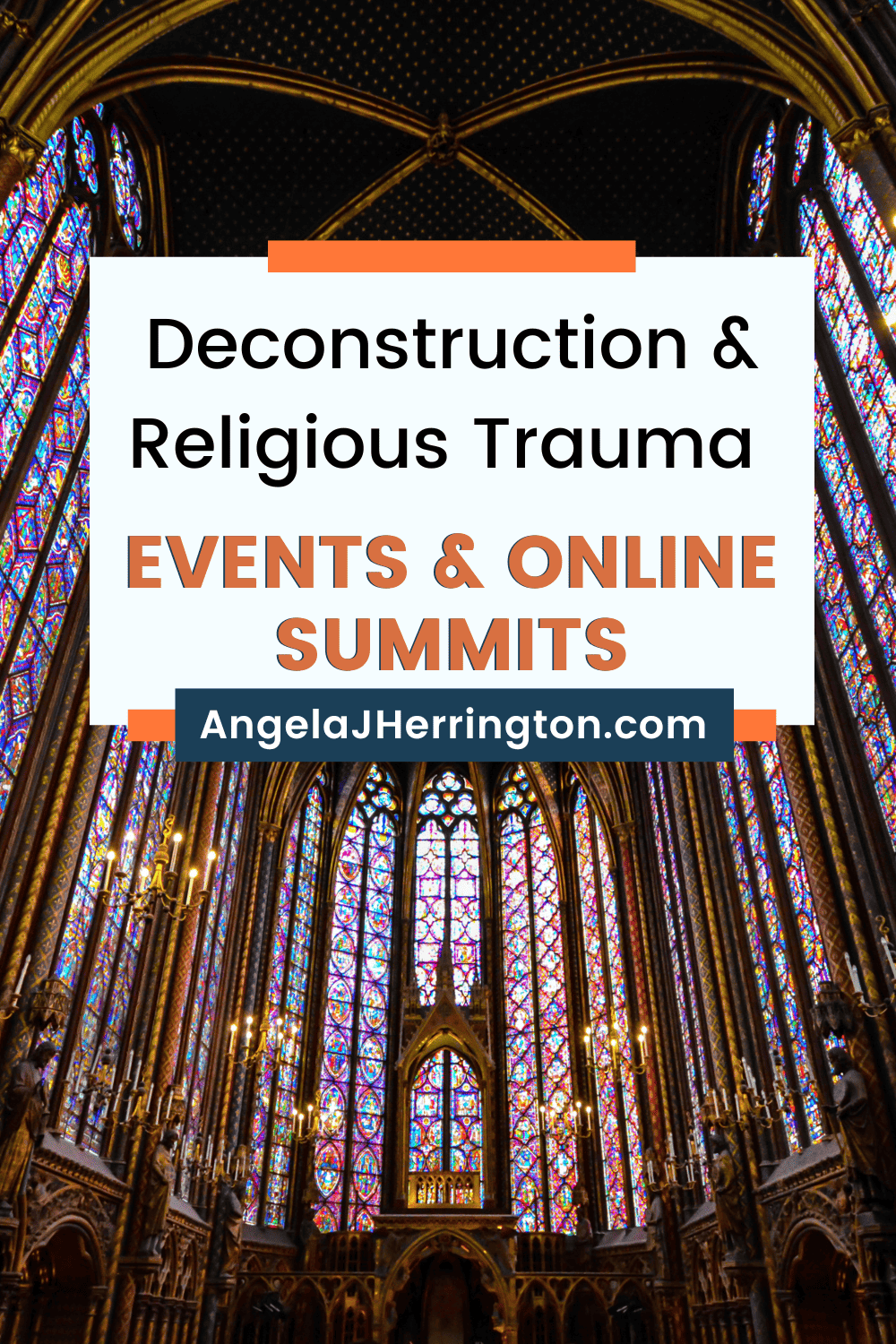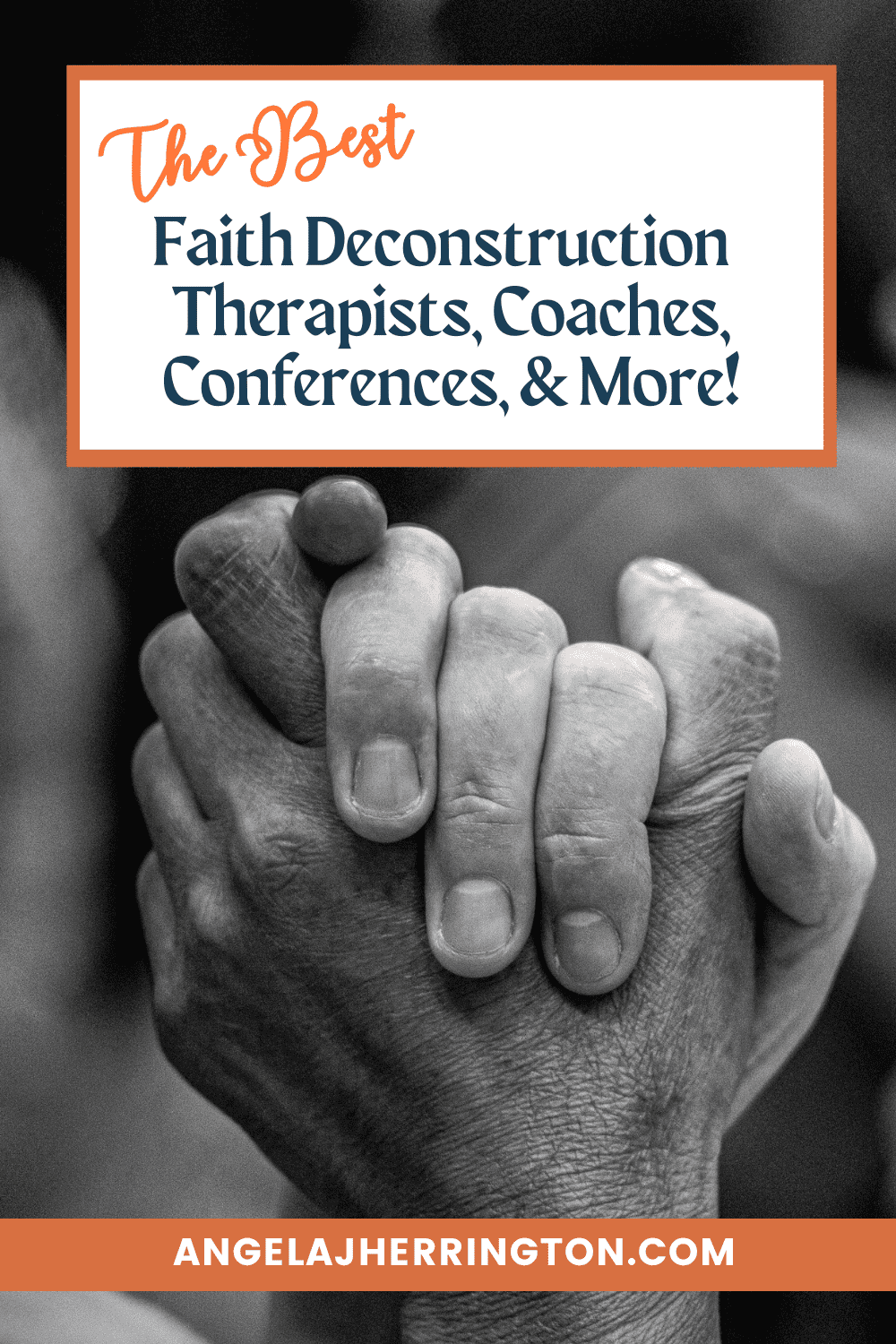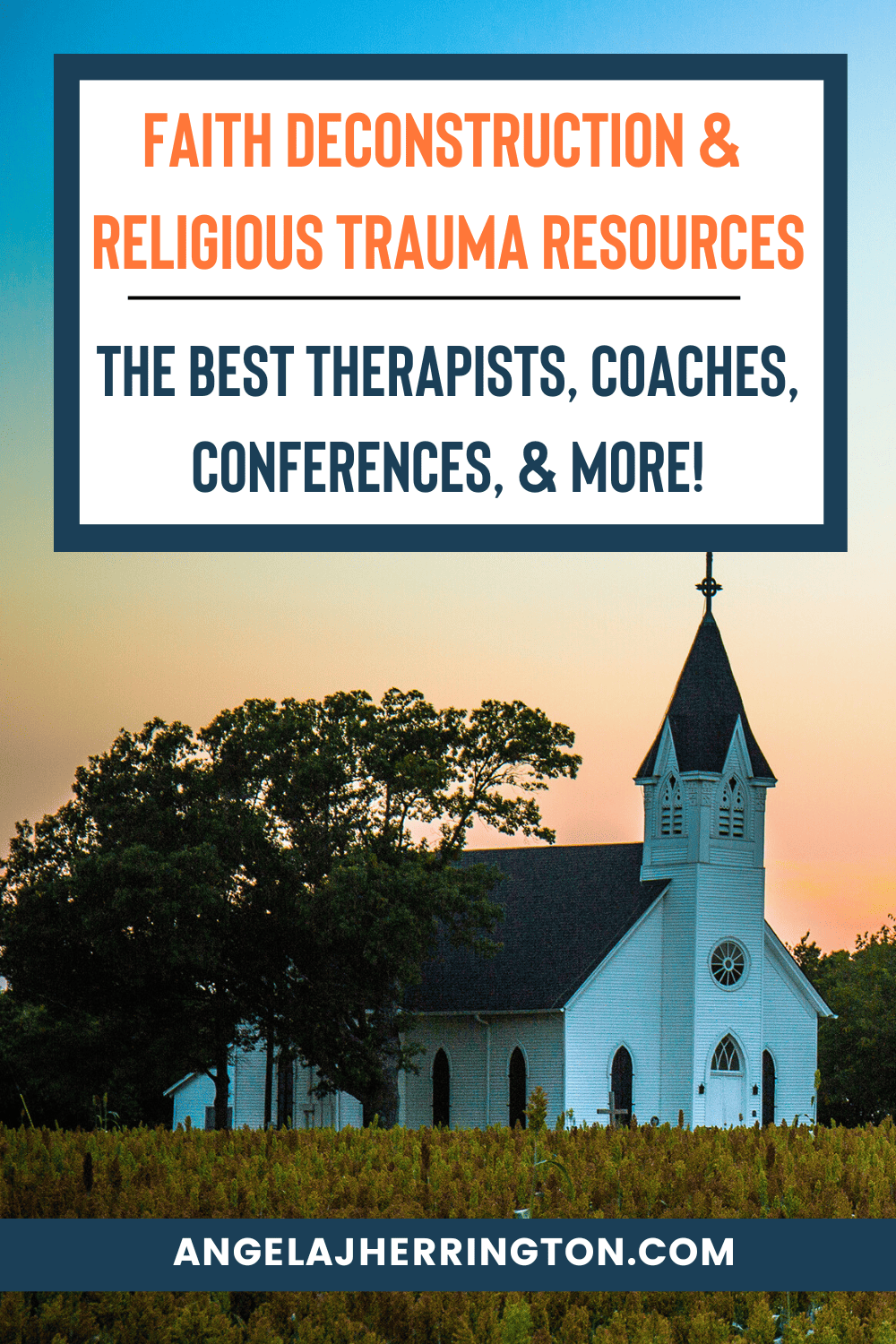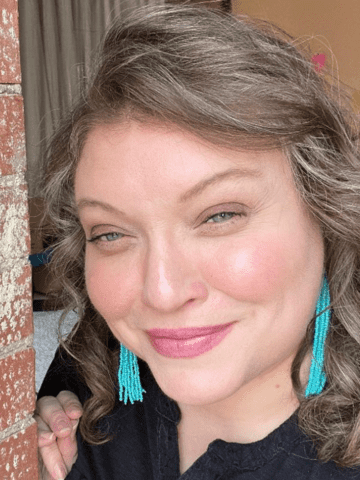 Angela is a Faith Deconstruction Coach and host of The Deconstructing Faith Summit who helps people break free from toxic religious culture & empowers them to recover from #churchhurt. She has led online ministries for a decade, enjoys working with clients 1:1, in groups, and is a dynamic conference speaker. She's a Lark's Song Certified Life Coach who reaches thousands of people in 40+ countries each month on Facebook, IG, Twitter, Pinterest, and her blog.
She's a firstborn, Enneagram 8, Gen Xer who loves to question everything. She holds a BA from Indiana Wesleyan and a Masters in Leadership from Wesley Seminary. Her graduate research project focused on leadership development and opportunities for Gen X women in the US church.
Angela and her unique online ministry are featured in Lyz Lenz's 2019 book God Land: Story of Faith, Loss, and Renewal in Middle America. She has published articles in Hope for Women and HOPE is Now magazines. She has been featured in The New Republic, Publisher's Today, and Religion News Service.
Her first book, Deconstructing Your Faith Without Losing Yourself, Will be published by Eerdmans in February 2023.
Angela is also a wife, mom to 5, and a proud resident of Marion, Indiana with her family when they're not traveling the US in their RV.