Women Rising: Learning to Listen, Reclaiming Our Voice by Meghan Tschanz calls Christian women to use their voices to fight injustice and gender inequality. And for the Church to listen.
Meghan is the creator and host of the "Faith and Feminism" podcast and has a related Faith and Feminism Facebook group. You may also remember Meghan's interview with Tara Tang that I shared in my blog post on misogyny and the church's role in the Atlanta shooting. Meghan is the real deal when it comes to calling out patriarchy and injustice in the church. And Carolyn Custis James, author of Half the Church: Recapturing God's Global Vision for Women and Malestrom: Manhood Swept into the Currents of a Changing World, wrote the forward. Which is an awesome bonus!
Women Rising tells Meghan's personal journey from a young woman in full-on white savior mode to her current role as a fierce advocate for women.
Be sure to check out the video below if you're unfamiliar with the term 'white savior'. The early chapters recount the 10 months she spent in the World Race, a series of back-to-back short term mission trips for 18-35 year old Christians. 
You can grab your copy here: (if you use my link and Amazon will pay me a few cents for referring you!):
I'll be honest, much of this book is hard to read. Don't get me wrong, it's written well. It's hard to read because chapter after chapter shares accounts of the women and girls she met on her trip. After serving in several locations, she noticed a unifying thread between them: the horrific abuse of women.
Meghan identifies the root of this common thread is an imbalance in power… And all of these abusive communities place the value of women below the value of men.
As her story unfolds, Meghan also begins seeing the same imbalance in her own life and struggles to reconcile the church's hierarchical view of genders. She feels the pressure of conflicting beliefs as she uncovers just how much that imbalance fuels human trafficking, slavery, and pornography.
It's a story that will seem quite familiar to many of you who have broken away from highly patriarchal churches.
If you haven't broken away yet, I would highly recommend this book as a primer of sorts to why you should consider it.
Here are some of my favorite quotes from this book to give you a sneak peak at Meghan's story: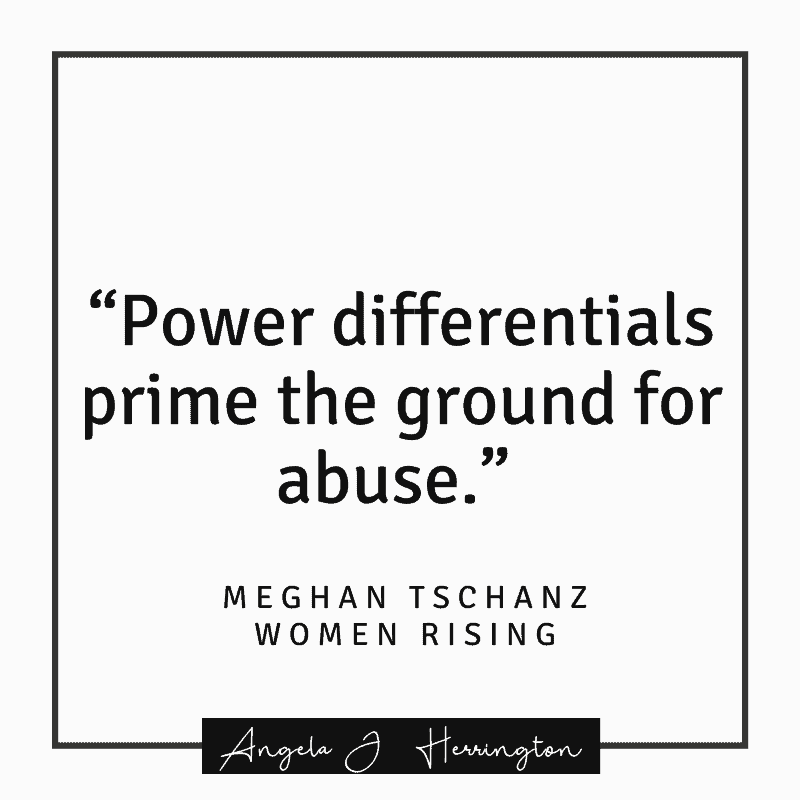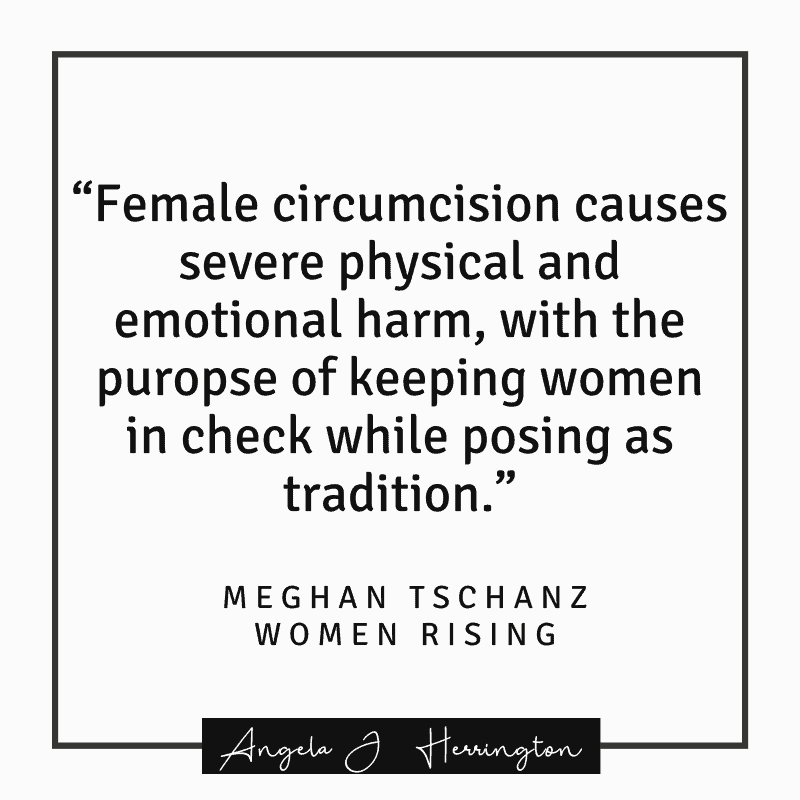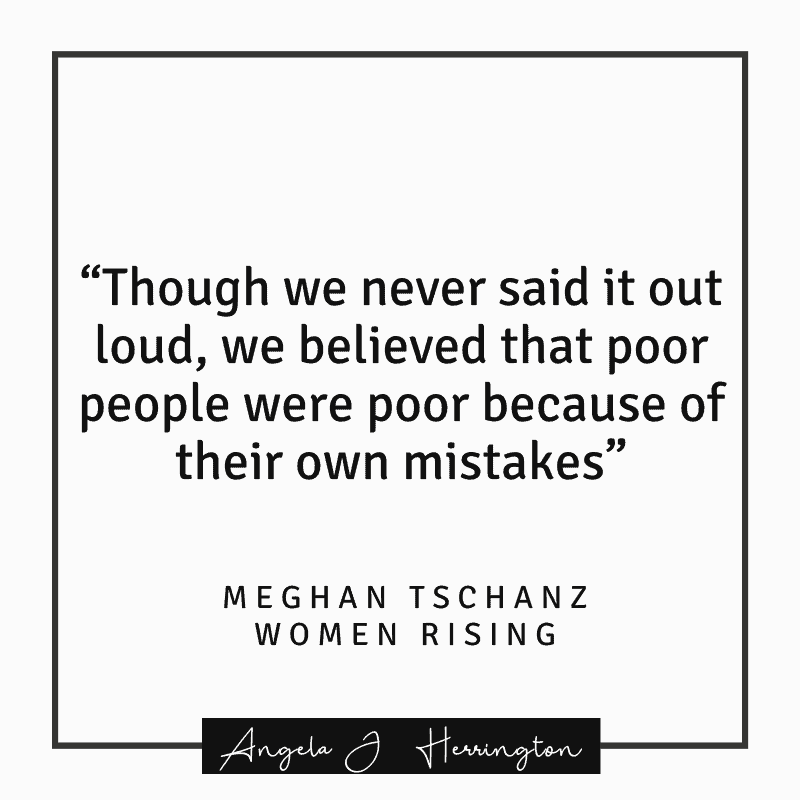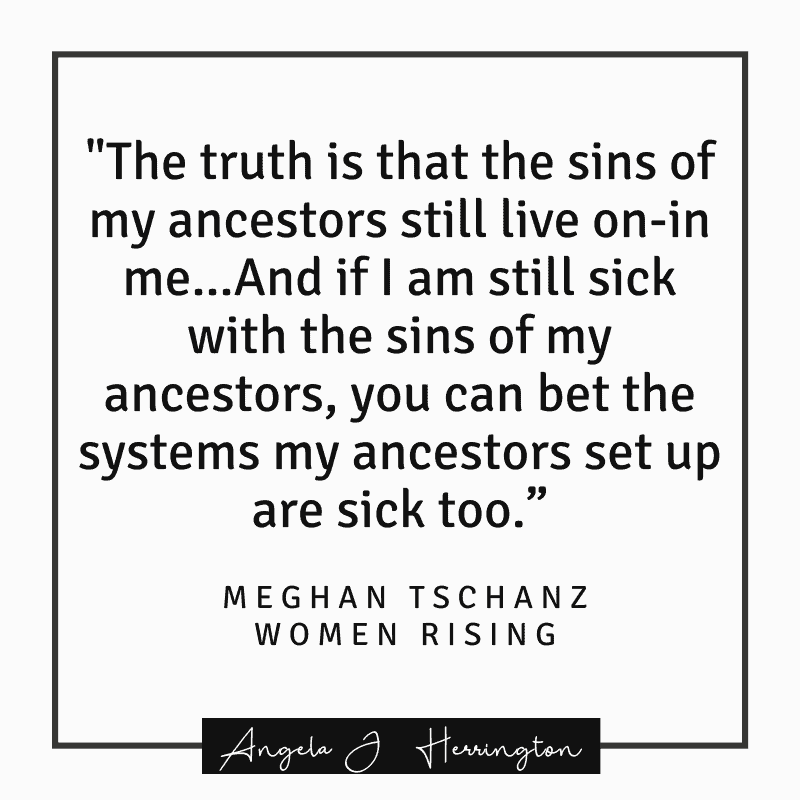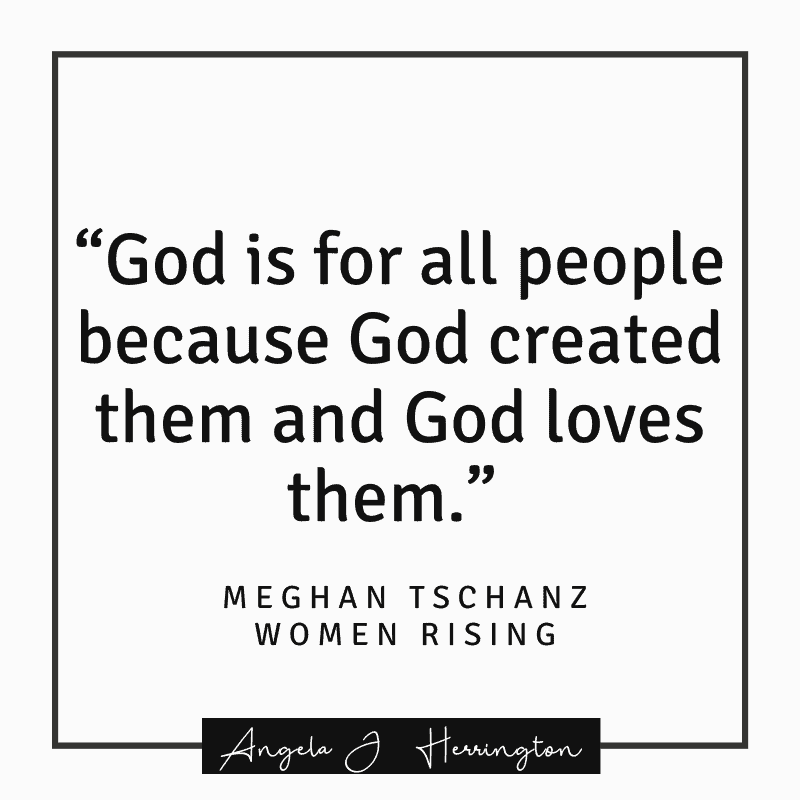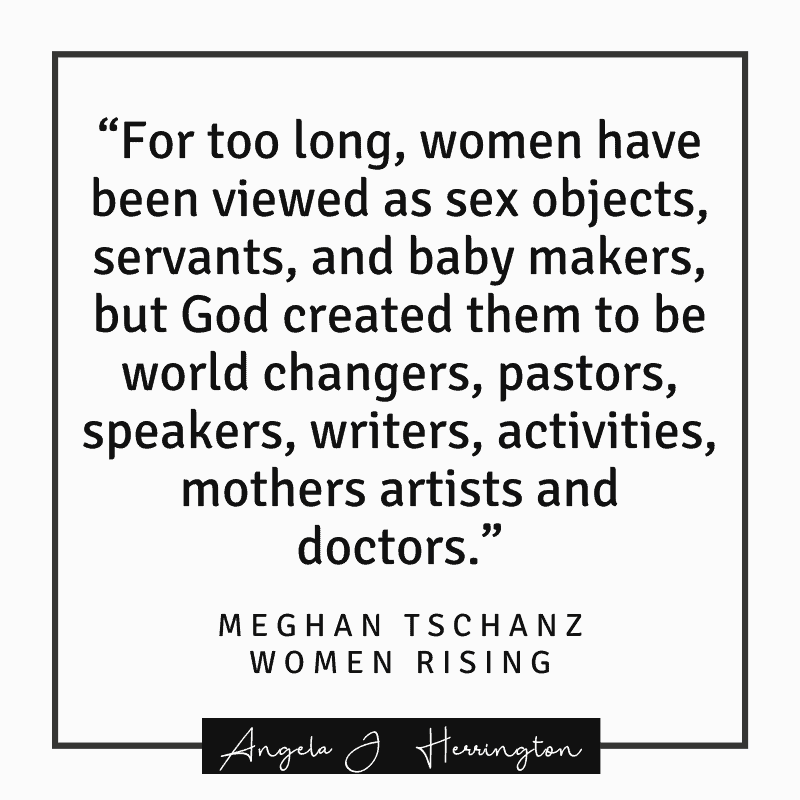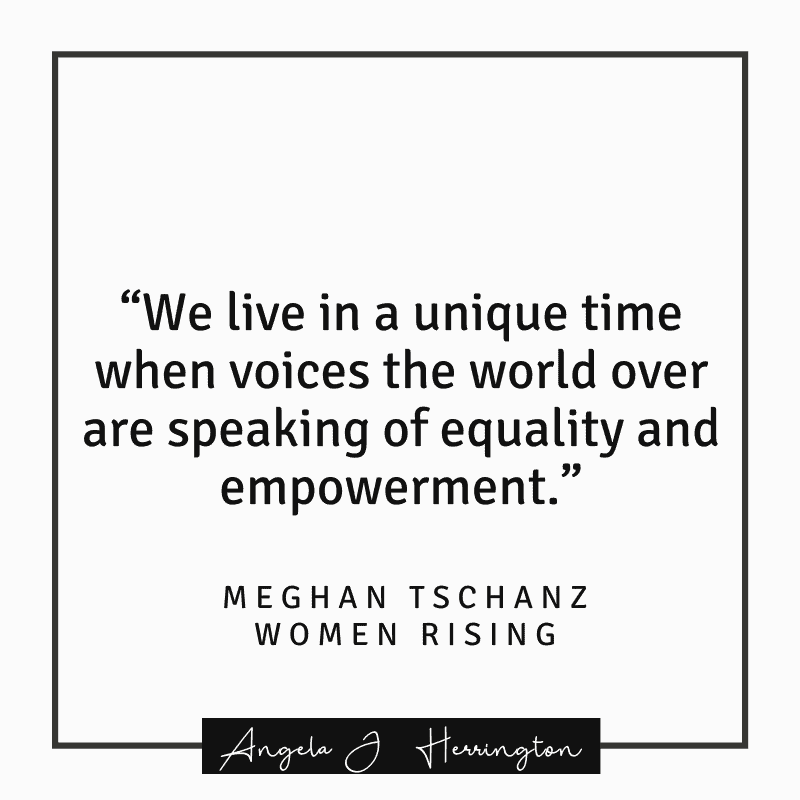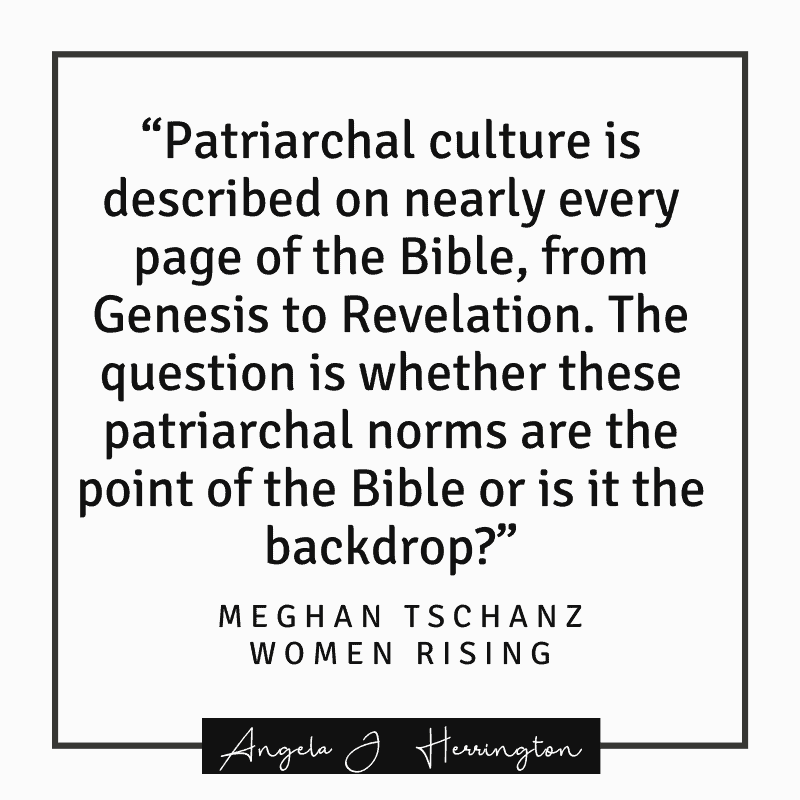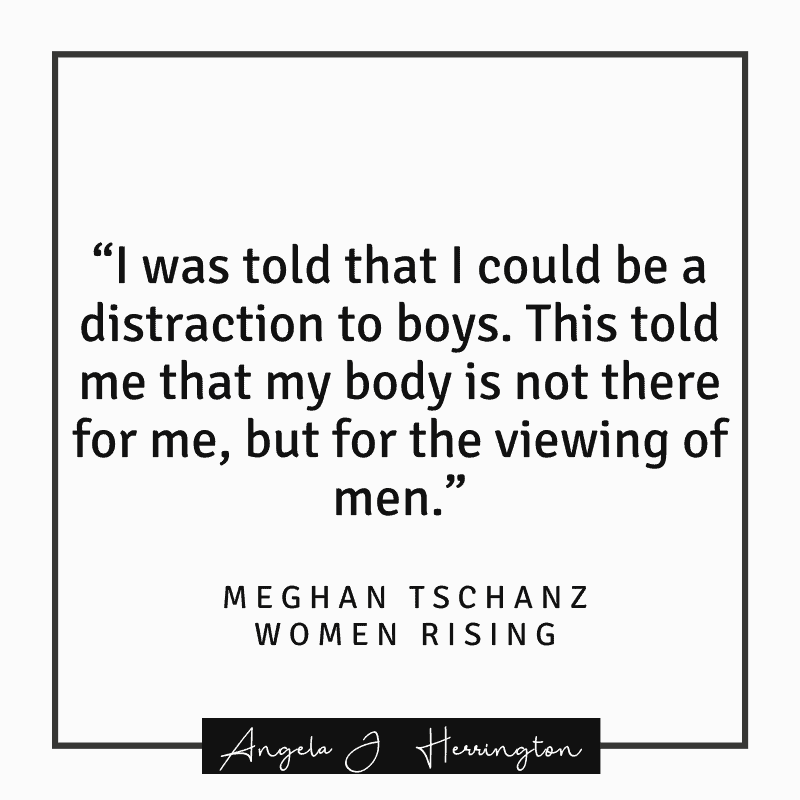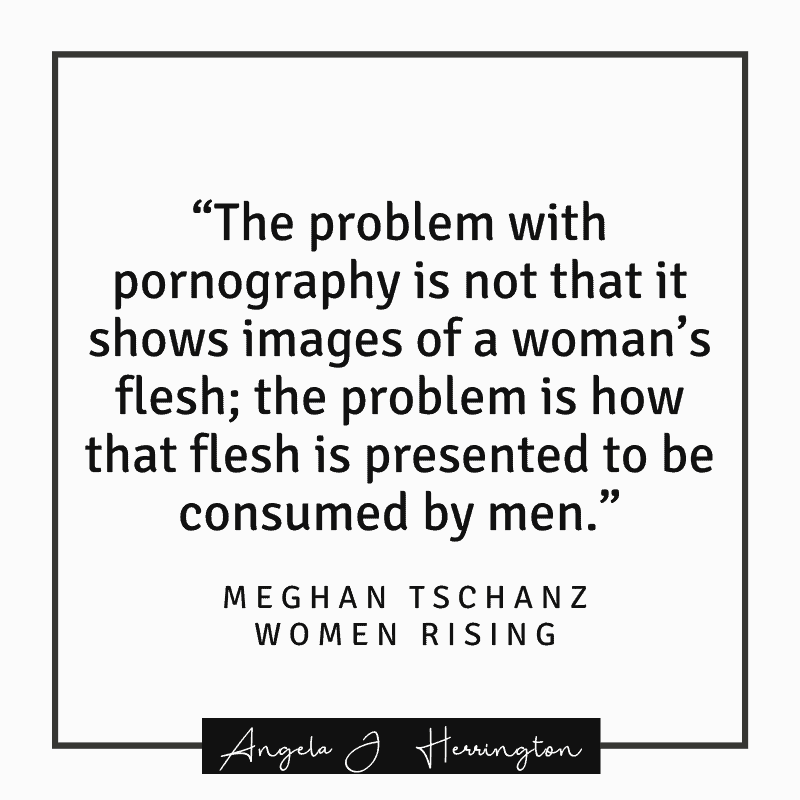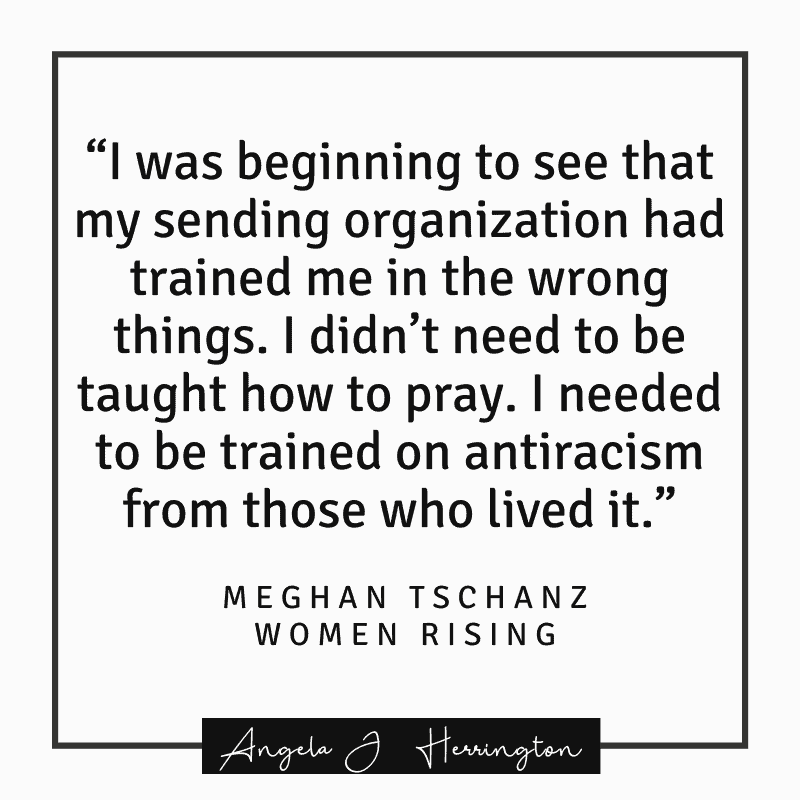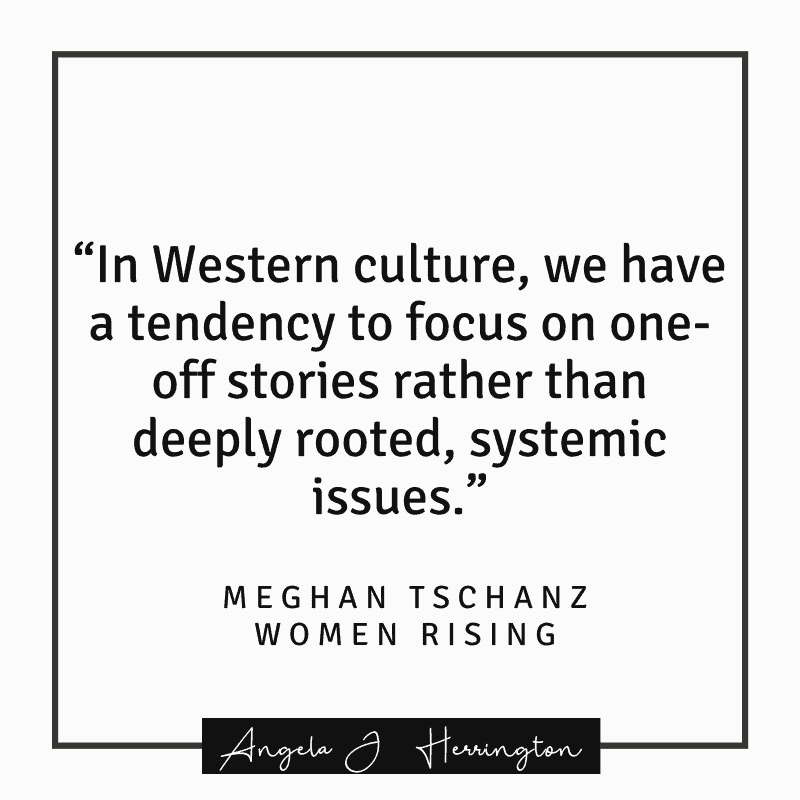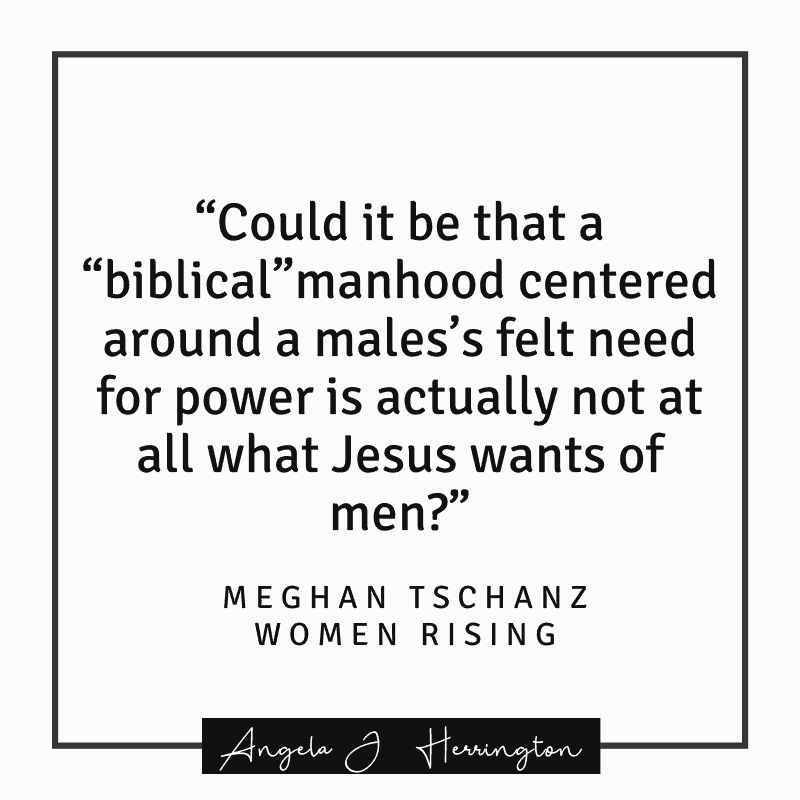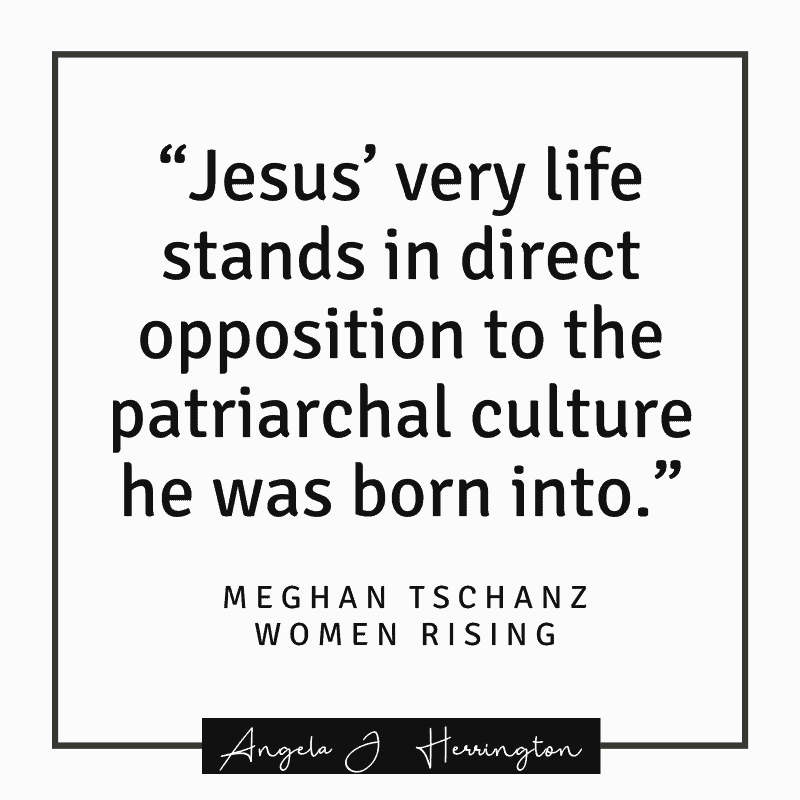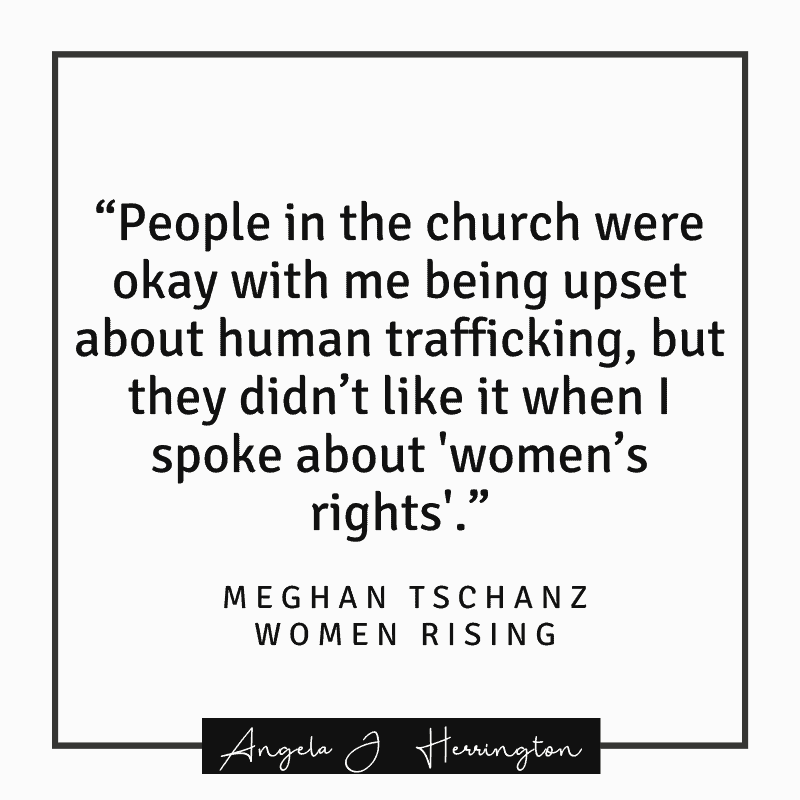 Most of us will never experience the trauma of being trafficked or suffering the other horrific abuses the women in this book experience. But we still need to be aware of how tolerating patriarchy in our lives contributes to their suffering. If we choose not to speak out against it every opportunity we can find, we are sitting in our privilege. And we allow others to bear the brunt of the abuse. 
All that to say, Women Rising is a great book to figure out what work you still need to do around patriarchal oppression and white saviorism.
Read it. Sit with the stories of the women she met. And then do the work you need to do so that we can all fight this together. I also asked Meghan what advice she'd give women like you who are deconstructing their faith and she offered these two nuggets:
1. Find people you can be your authentic self with who will support you.
2. When you speak up, remember who you are speaking for, not your critics.
Order your copy of Women Rising here and be sure to hop over to the Facebook page and let me know what you think of Women Rising!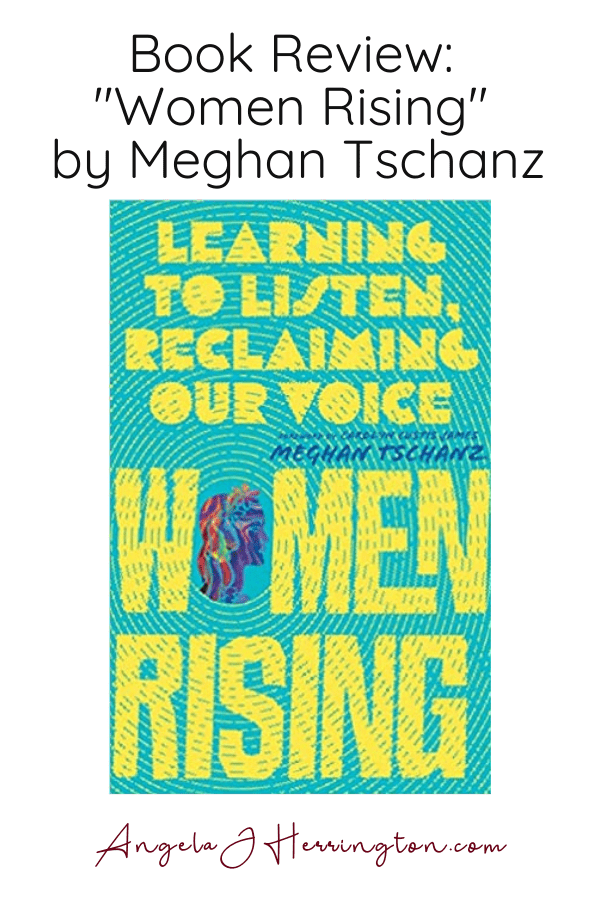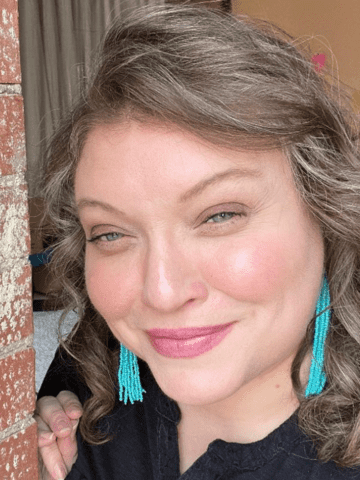 Angela is a Faith Deconstruction Coach and host of The Deconstructing Faith Summit who helps people break free from toxic religious culture & empowers them to recover from #churchhurt. She has led online ministries for a decade, enjoys working with clients 1:1, in groups, and is a dynamic conference speaker. She's a Lark's Song Certified Life Coach who reaches thousands of people in 40+ countries each month on Facebook, IG, Twitter, Pinterest, and her blog.
She's a firstborn, Enneagram 8, Gen Xer who loves to question everything. She holds a BA from Indiana Wesleyan and a Masters in Leadership from Wesley Seminary. Her graduate research project focused on leadership development and opportunities for Gen X women in the US church.
Angela and her unique online ministry are featured in Lyz Lenz's 2019 book God Land: Story of Faith, Loss, and Renewal in Middle America. She has published articles in Hope for Women and HOPE is Now magazines. She has been featured in The New Republic, Publisher's Today, and Religion News Service.
Her first book, Deconstructing Your Faith Without Losing Yourself, Will be published by Eerdmans in February 2023.
Angela is also a wife, mom to 5, and a proud resident of Marion, Indiana with her family when they're not traveling the US in their RV.