la·ment
/ləˈment/
noun
a passionate expression of grief or sorrow.
My soul longs for a world where all genders fight our common enemies instead of fighting each other to be seen as equals.
 My heart's greatest desire is that all babies lay down with full tummies in safe homes because their mothers are no longer paid less than a man doing the same work.
My feet long for there to be no need for marches, protests, and uprisings. 
My tears cry out for mothers to have no more murdered children to grieve; that our voices will no longer be hoarse from crying "No justice, no peace."
 My trauma scars cry out that no more children will incorrectly learn that her body belongs to someone else and they get to say what she is worth. 
My lungs cry out for the reforestation of indigenous plants that fill us with clean air.
The remnants of my ancestors embedded in my DNA cry out to make reparations and restore the sovereignty, land, and culture of indigenous people everywhere.  
My rage demands the raping and pillaging of mother earth to no longer be an allowable expense for humankind.  
 My arms long to gather the runaway, the orphan, and the abandoned into a new family that loves them without conditions.
My inner wild child longs for the world to value play, imagination, and creativity as God given rights for all people. 
My tears long for all emotions to freely flow through our bodies, expected, welcome, and seen as life giving as the air we breathe.
As a Christian Feminist, I am constantly longing for God's will to be done on Earth as it is in heaven for all people.
   "From birth I was cast on you;
    from my mother's womb you have been my God.
    Do not be far from me,
    for trouble is near
    and there is no one to help."

   

  – Psalm 22:10-11 (NIV)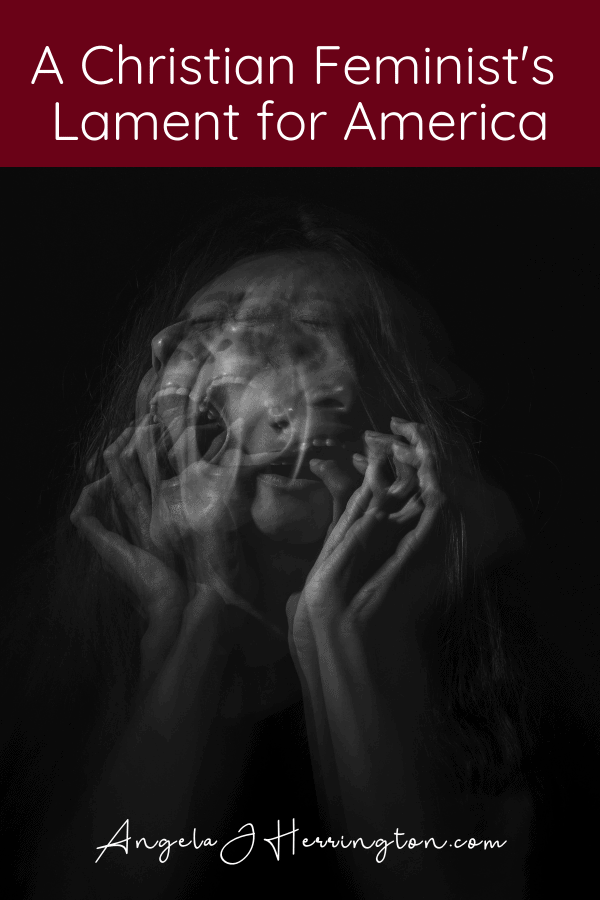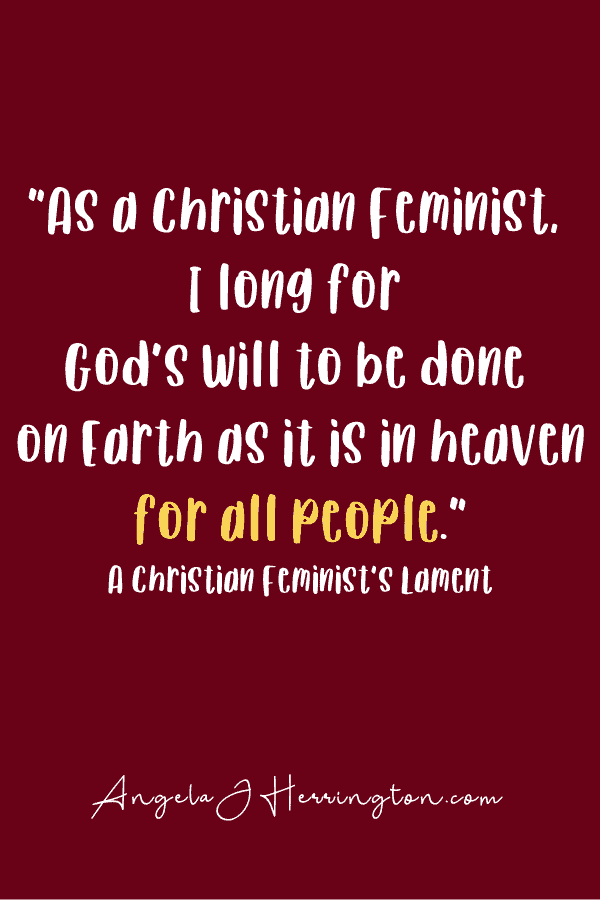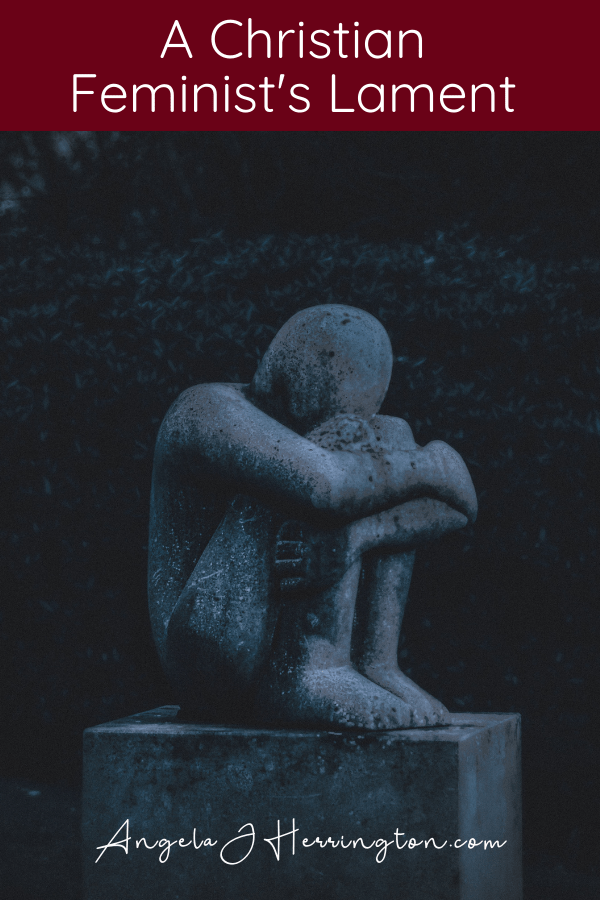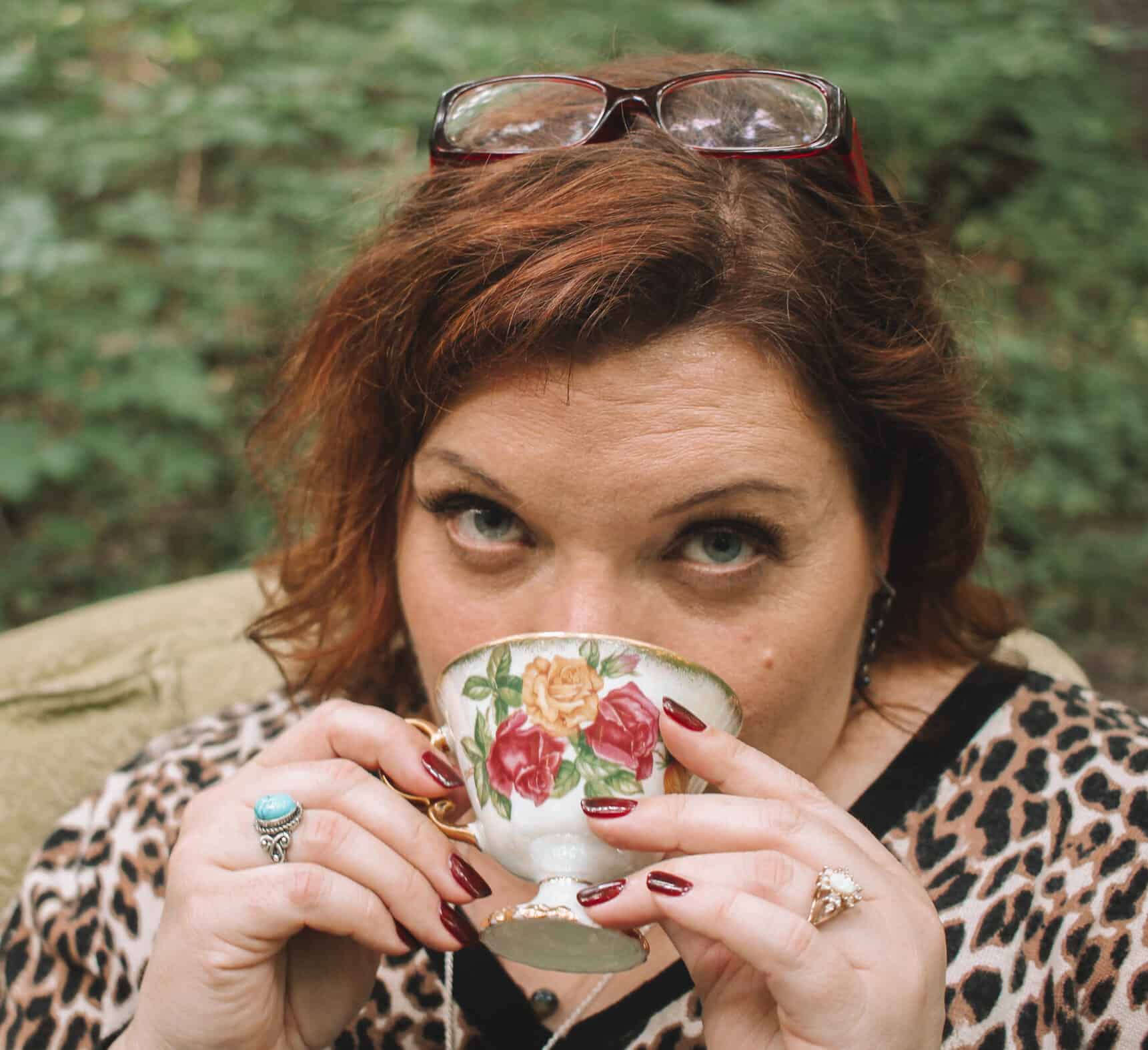 Angela J Herrington, MA, LSCC is a Life and Leadership Coach for Christian Women at AngelaJHerrington.com , founder of Broken Beautiful BOLD online women's ministry, and Christian feminist activator at WildSacredHoly.com.
Angela is a spunky Gen Xer who creates sacred spaces for vulnerable exploration. Her specialty is helping Christian women untangle themselves from limiting beliefs, toxic religious culture, and all the ways the enemy tries to keep them small.  She holds a BA from Indiana Wesleyan and a Masters in Leadership from Wesley Seminary. Her graduate research project focused on leadership development and opportunities for Gen X women in the US church.
Angela and her unique online ministry were featured in Lyz Lenz's 2019 book God Land: Story of Faith, Loss, and Renewal in Middle America. She also has been published in Hope for Women and HOPE is Now magazines.
Angela is also a Lark's Song Certified Life Coach who reaches hundreds of thousands of women in 40+ countries each month on Facebook, IG, Twitter, Pinterest, and two blogs. She is Director of Communications for Wesleyan Holiness Women Clergy, a women-led organization dedicated to engaging, empowering, and equipping women to lead in the church. 
Angela is also a wife, mom to 6, and proud resident of Marion, Indiana with her family when they're not traveling the US in their RV.