Can we just say 2021 was rough for almost everyone? I don't know about you but everyone I know is sliding into this New Year pretty worn out.
It can be really challenging to close out hard seasons and move into the new year when there's so much uncertainty. But it's necessary because thinking about what happened last year helps us feel what we need to feel so it doesn't sneak up on us later.
Reflecting on the outgoing year also helps us find the hope, love, and beauty that existed in the midst of the hard parts so we don't miss them. There are lots of end-of-the-year reflection articles, posts, and videos floating around the internet, but I haven't seen one that caters to those of us in the deconstruction space. So I made one!
I created 31 Questions to Explore Before Deconstructing Your Faith in 2022 to help you reflect on your faith deconstruction journey over the last 12 months!
I've crafted 31 open-ended faith deconstruction questions to ask yourself as you head into the next year. Don't panic! These are the best kind of questions because there are no wrong answers and it's not a test you're going to get graded on. Even if the questions don't specifically mention faith deconstruction, I wrote every single question to support you as you deconstruct your faith in 2022.

There are two ways you can use the 31 Questions to Explore Before Deconstructing Your Faith in 2022 list.
You can sit down for an hour and ask yourself all of them at once. For this method, I'd highly recommend setting aside an hour or two, slipping into some comfy clothes, and shutting off your phone, laptop, and anything else that might intrude. Make sure you bring some water, a snack, and your favorite oil or candle to care for yourself while you reflect.

Or, you can ponder one question each day in the month of January. If you choose this method, I'd recommend setting an alarm each day and carving out 5-10 minutes to reflect on the question. Print the list off and tuck it into your planner or journal so you don't get distracted while trying to pull up this post on your phone or laptop.
Here are 31 faith deconstruction questions for you to reflect on:
How does it feel to know 2021 is on the way out (or over, if you're doing this in January)?
What unhealthy things did you release in 2021?
How is your faith different today than it was Jan 1, 2021?
What made you sad in 2021?
What frustration came up again and again?
What was the nicest thing I did for myself in 2021?
What habits did you pick up in 2021?
What new info rocked your old belief system the most in 2021?
When did you feel the most spiritually connected in 2021?
What 7 words describe your faith deconstruction journey in 2021?
What did you learn about God?
What did you learn about yourself in 2021?
What happened in 2021 that still needs to be grieved?
What made you cry happy tears in 2021?
Where did you feel stuck or overwhelmed by faith deconstruction?
What book changed you in 2021? How?
What feels messy right now?
Where do I wish I'd said "No"?
Where do I wish I'd said "Yes"?
When did you surprise yourself in 2021?
What part of my old belief system do I miss most?
What part of my old belief system am I happiest about letting go of?
What did my body tell me this year?
What memories from 2021 do you want to remember forever?
How do I want to honor myself for making it to today?
Who or what had your back in 2021?
What question(s) did 2021 leave you with?
What got in the way of your faith deconstruction in 2021?
What made you feel courageous in 2021?
In 2021, what inspired you to keep deconstructing your faith?
Where do you feel hopeful about what's next for you?

Deconstructing your faith in 2022 can be overwhelming. Taking the time for reflection will allow you to pause and reset as we enter the new year.
Remember, this isn't a test. There are no wrong answers, only your perspective and lived experience. No matter how you choose to sit with these faith deconstruction questions, it's my hope that 31 Questions to Explore Before Deconstructing Your Faith in 2022 will help you develop a healthy sense of appreciation for where you've been, where you are right now, and where you want to go in the upcoming year.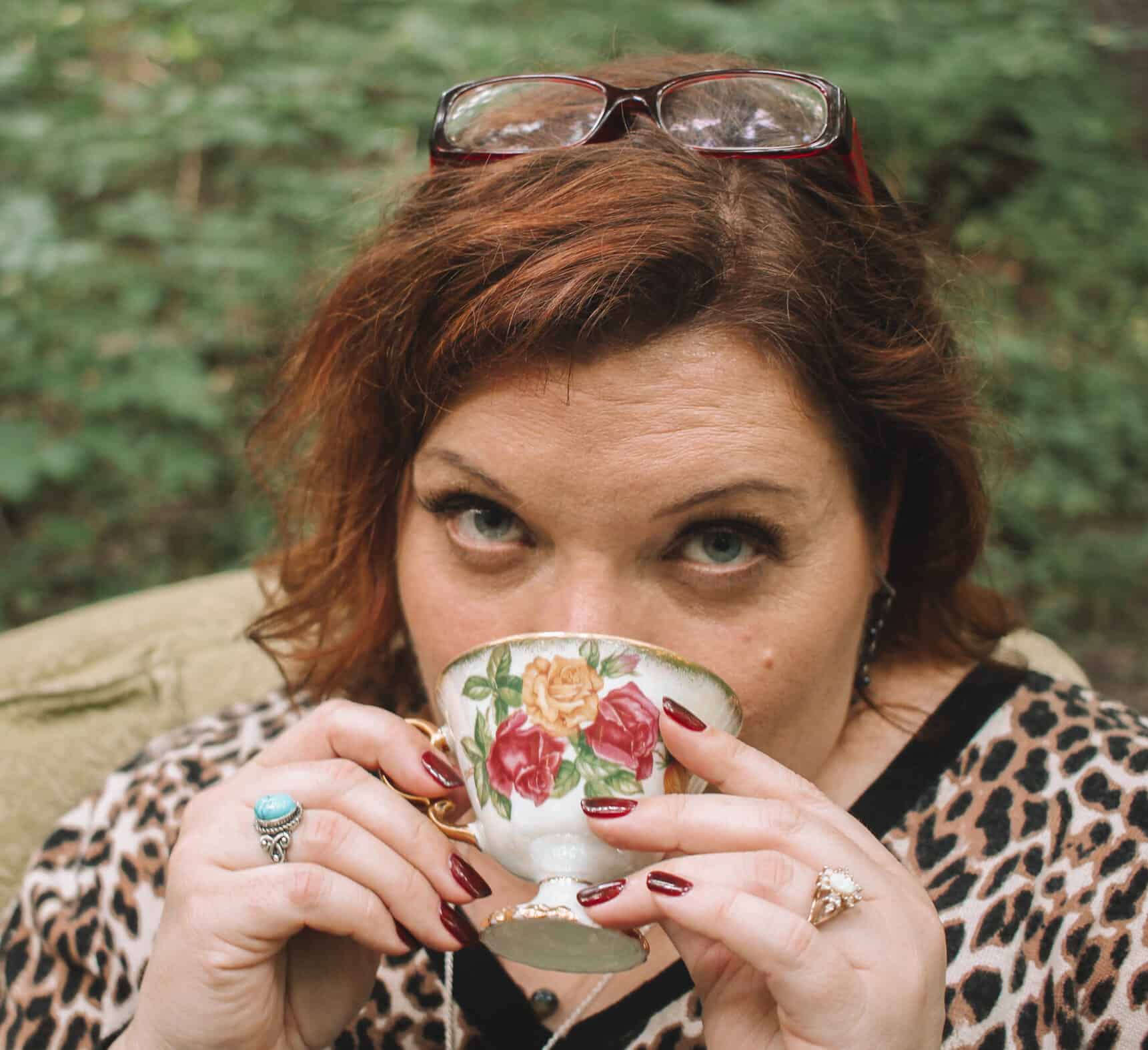 Hey there friend! I'm Angela J Herrington, MA, LSCC and I'm a Faith Deconstruction coach who provides soul care for people who are untangling from toxic religion.
As a certified life coach and seminary-trained online pastor, I have a lot of experience helping people connect with God. But this is also a very personal journey for me.
For the last decade, I've been on my own journey to break free from learned smallness and step into wild sacred holy womanhood. Long story short, after finding faith in my early 30's I began to realize that what I was hearing from the church about women didn't always line up with what God was telling me. I loved God but realized the church was teaching some really toxic stuff.
So this Enneagram 8, first born, Gen Xer started deconstructing. I questioned and challenged everything I thought I knew about faith, gender, and myself.
It was messy and took a lot of work to sort it out. Therapy. Coaching. Bodywork. Spiritual healing. Conferences and retreats. And even a couple of college degrees.
You name it…I tried it.
But the thing that made the biggest difference was the presence and support of wise people who helped me up when I didn't know where else to turn.
That's why in September 2021, I created and hosted The Deconstructing Faith Summit. I gathered 20 phenomenal deconstruction experts to share their expertise and hosted over 1100 attendees in the week-long virtual event. Those who attended realized they weren't alone, had a safe space to ask questions, learned dozens of strategies to help them deconstruct, and released tons of pent-up emotions they didn't even know they were carrying around.
We laughed, we cried, and we danced, but the best part was…We did it together.
It was AMAZING and it was just the beginning.
So now, I'm doubling down on my commitment to create an inclusive support system for people, like you, who are longing to get away from toxic religion and cultivate a nourishing spiritual life.
I WOULD BE HONORED TO BE YOUR GUIDE, BE BY YOUR SIDE THROUGH THIS ENTIRE PROGRAM, UNCOVER WHAT'S HOLDING YOU BACK, AND CO-CREATE A PLAN TO BREAK FREE.