I'm SO EXCITED to tell you that the book I've been dreaming of for years is now under contract!!!
Wm B Eerdmans will be publishing my book in the fall of 2023!!!
This yet-to-be-named book will teach you how to navigate deconstruction, untangle yourself from toxic religion, and learn to trust yourself. It's jam-packed with real-life stories that show what deconstructing on your own terms looks like ❤️ I'll share a lot of really vulnerable personal experiences from my deconstruction and a few clients have given me permission to tell snippets of their stories that they know will help you feel less isolated during deconstruction. 
This book is going to be the perfect mix of practical tips and vulnerable insights to help you navigate deconstruction without losing yourself.  
It will be launching into the world in the fall of 2023, but we are already beginning to work on the book launch plan. If you're interested in being the first to read it, help us get it in the hands of as many people as possible, or interview me about the book, please drop your info here and I'll reach out as soon as we have more details! 
This has been a dream for a VERY long time and I can't begin to express how grateful I am for the support of everyone who kept me from giving up on the hard days…
My family, my team, my coaches, my agent, my therapist, and all of you who've reached out privately to tell me how the work I do has supported you during deconstruction.
THANK YOU for being in my corner and building this community with me-
This is just the beginning of something beautiful and I'm so glad we are on this journey together.❤️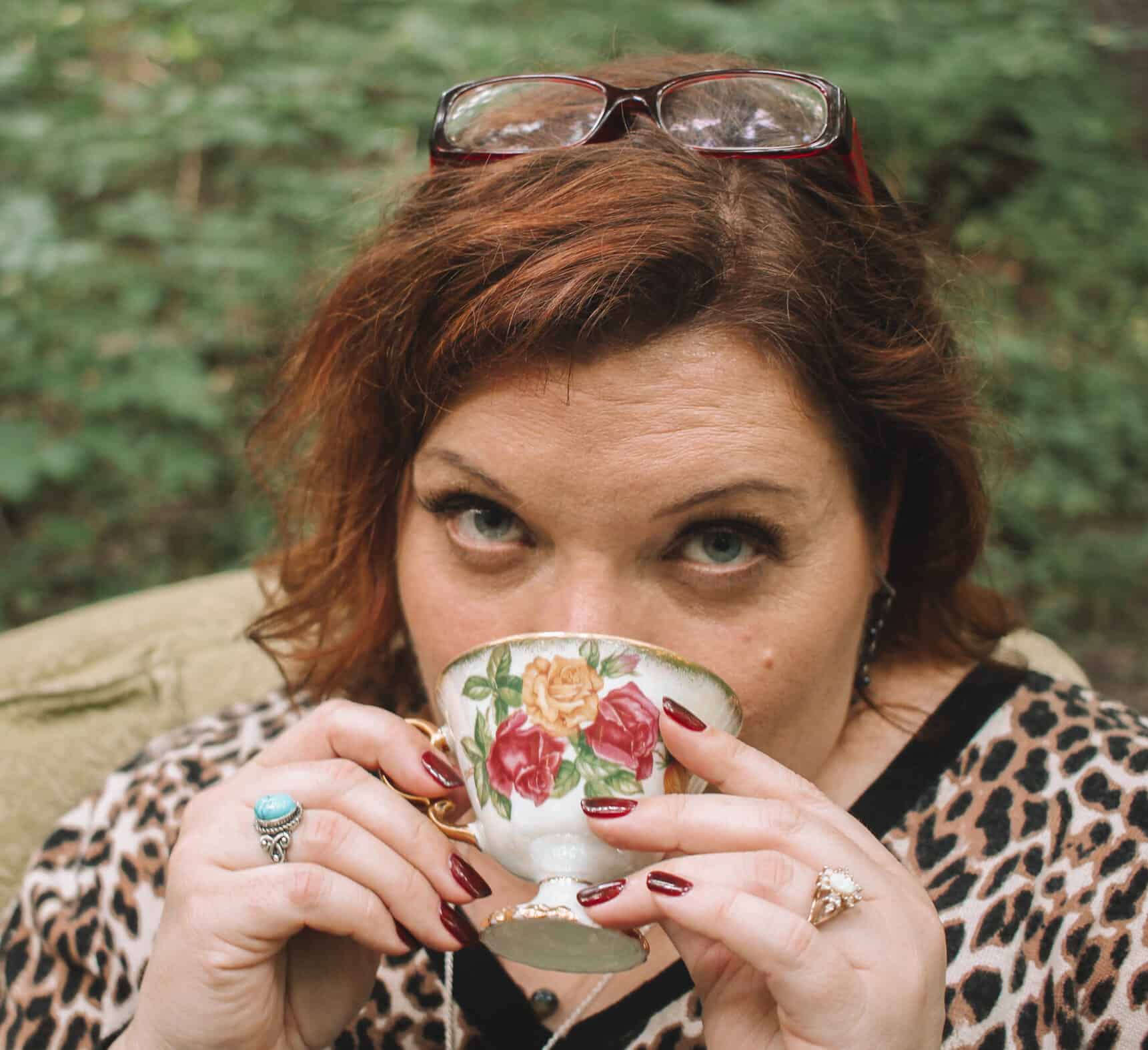 Hey there friend! I'm Angela J Herrington, MA, LSCC and I'm a Faith Deconstruction coach who provides soul care for people who are untangling from toxic religion.
As a certified life coach and seminary-trained online pastor, I have a lot of experience helping people connect with God. But this is also a very personal journey for me.
For the last decade, I've been on my own journey to break free from learned smallness and step into wild sacred holy womanhood. Long story short, after finding faith in my early 30's I began to realize that what I was hearing from the church about women didn't always line up with what God was telling me. I loved God but realized the church was teaching some really toxic stuff.
So this Enneagram 8, first born, Gen Xer started deconstructing. I questioned and challenged everything I thought I knew about faith, gender, and myself.
It was messy and took a lot of work to sort it out. Therapy. Coaching. Bodywork. Spiritual healing. Conferences and retreats. And even a couple of college degrees.
You name it…I tried it.
But the thing that made the biggest difference was the presence and support of wise people who helped me up when I didn't know where else to turn.
That's why in September 2021, I created and hosted The Deconstructing Faith Summit. I gathered 20 phenomenal deconstruction experts to share their expertise and hosted over 1100 attendees in the week-long virtual event. Those who attended realized they weren't alone, had a safe space to ask questions, learned dozens of strategies to help them deconstruct, and released tons of pent-up emotions they didn't even know they were carrying around.
We laughed, we cried, and we danced, but the best part was…We did it together.
It was AMAZING and it was just the beginning.
So now, I'm doubling down on my commitment to create an inclusive support system for people, like you, who are longing to get away from toxic religion and cultivate a nourishing spiritual life.
I WOULD BE HONORED TO BE YOUR GUIDE, BE BY YOUR SIDE THROUGH THIS ENTIRE PROGRAM, UNCOVER WHAT'S HOLDING YOU BACK, AND CO-CREATE A PLAN TO BREAK FREE.