I'm SO EXCITED to tell you that the book I've been dreaming of for years is now under contract!!!
Wm B Eerdmans will be publishing my book in the fall of 2023!!!
This yet-to-be-named book will teach you how to navigate deconstruction, untangle yourself from toxic religion, and learn to trust yourself. It's jam-packed with real-life stories that show what deconstructing on your own terms looks like ❤️ I'll share a lot of really vulnerable personal experiences from my deconstruction and a few clients have given me permission to tell snippets of their stories that they know will help you feel less isolated during deconstruction. 
This book is going to be the perfect mix of practical tips and vulnerable insights to help you navigate deconstruction without losing yourself.  
It will be launching into the world in the fall of 2023, but we are already beginning to work on the book launch plan. If you're interested in being the first to read it, help us get it in the hands of as many people as possible, or interview me about the book, please drop your info here and I'll reach out as soon as we have more details! 
This has been a dream for a VERY long time and I can't begin to express how grateful I am for the support of everyone who kept me from giving up on the hard days…
My family, my team, my coaches, my agent, my therapist, and all of you who've reached out privately to tell me how the work I do has supported you during deconstruction.
THANK YOU for being in my corner and building this community with me-
This is just the beginning of something beautiful and I'm so glad we are on this journey together.❤️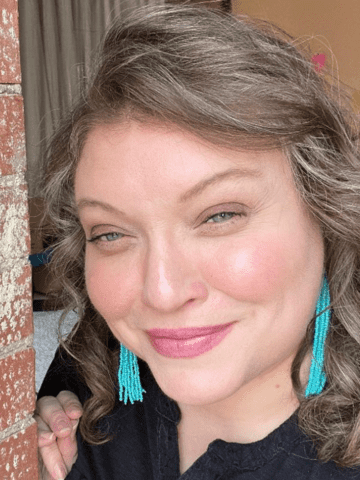 Angela is a Faith Deconstruction Coach and host of The Deconstructing Faith Summit who helps people break free from toxic religious culture & empowers them to recover from #churchhurt. She has led online ministries for a decade, enjoys working with clients 1:1, in groups, and is a dynamic conference speaker. She's a Lark's Song Certified Life Coach who reaches thousands of people in 40+ countries each month on Facebook, IG, Twitter, Pinterest, and her blog.
She's a firstborn, Enneagram 8, Gen Xer who loves to question everything. She holds a BA from Indiana Wesleyan and a Masters in Leadership from Wesley Seminary. Her graduate research project focused on leadership development and opportunities for Gen X women in the US church.
Angela and her unique online ministry are featured in Lyz Lenz's 2019 book God Land: Story of Faith, Loss, and Renewal in Middle America. She has published articles in Hope for Women and HOPE is Now magazines. She has been featured in The New Republic, Publisher's Today, and Religion News Service.
Her first book, Deconstructing Your Faith Without Losing Yourself, Will be published by Eerdmans in February 2023.
Angela is also a wife, mom to 5, and a proud resident of Marion, Indiana with her family when they're not traveling the US in their RV.