This newly published book by Dr. Robyn Henderson-Espinoza, a TransQueer Activist, Latinx Scholar, and Politicized Theologian is one I'm super excited to share with you today. I first saw Dr. Henderson-Espinoza on social media and quickly realized I was going to learn a TON by following.
So this book excited me before I even received my copy. Dr. Robyn focuses on stepping into a relationship with your body when your body resides outside the "ideals" promoted by oppressive systems. As a non-binary Transgender Latinx who is trained as a constructive philosophical theologian, Dr. Robyn shares vulnerable stories of wrestling with gender binaries, bodies, and spirituality.
Body Becoming: A Path to Our Liberation introduces readers to "a way of understanding the body beyond constructions—political or medical-industrial-complex defined—toward cultivating the body as important in our endeavors to build a more inclusive vision for democracy."
In addition to those stories, they share easy-to-follow practices and reflective questions readers can use to become deeply embodied and grounded in themselves. Dr. Robyn's honesty is beautiful and their insight will shake up the way you look at embodiment.
Here are a few quotes that will give you a sneak peak of what to expect from this book:
If you sit with this book with an open mind and heart, I think you'll agree that Dr. Robyn Henderson-Espinoza's story challenged so much of the patriarchal, white supremacist Christian hierarchy.
Their perspectives on justice, liberation, and how our bodies carry the trauma we experience should shake you up and encourage you to lean even further into the deconstruction and decolonization of your faith.
I HIGHLY recommend grabbing your copy of Body Becoming: A Path to Our Liberation at your local bookstore or ordering it online here.
You can also find Dr. Robyn at
the Activist Theology Project, a collaborative project that she founded to incubate sustainable change in innovative ways using advocacy, art, somatics, and story-telling.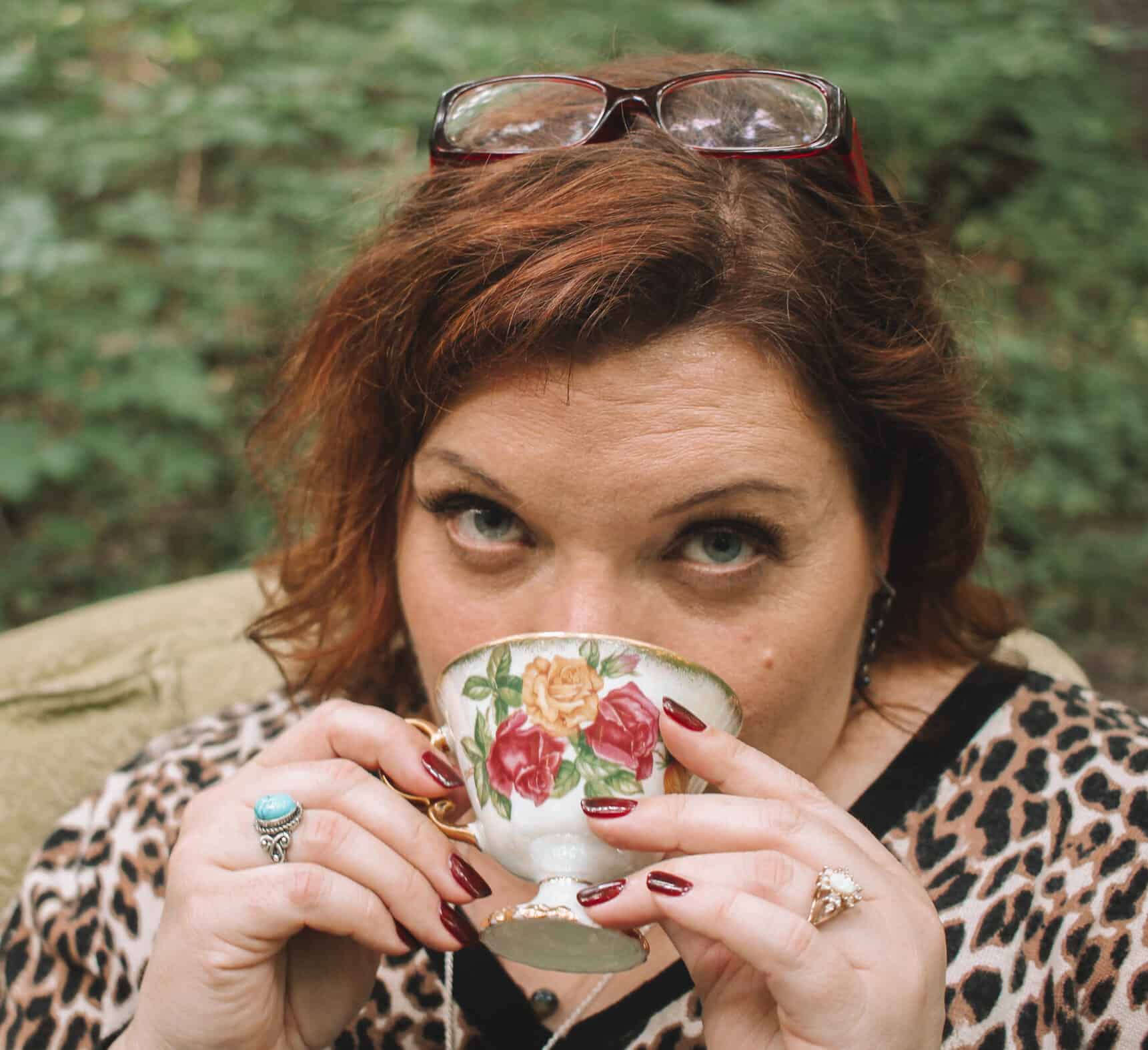 Hey there friend! I'm Angela J Herrington, MA, LSCC and I'm a Faith Deconstruction coach who provides soul care for people who are untangling from toxic religion.
As a certified life coach and seminary-trained online pastor, I have a lot of experience helping people connect with God. But this is also a very personal journey for me.
For the last decade, I've been on my own journey to break free from learned smallness and step into wild sacred holy womanhood. Long story short, after finding faith in my early 30's I began to realize that what I was hearing from the church about women didn't always line up with what God was telling me. I loved God but realized the church was teaching some really toxic stuff.
So this Enneagram 8, first born, Gen Xer started deconstructing. I questioned and challenged everything I thought I knew about faith, gender, and myself.
It was messy and took a lot of work to sort it out. Therapy. Coaching. Bodywork. Spiritual healing. Conferences and retreats. And even a couple of college degrees.
You name it…I tried it.
But the thing that made the biggest difference was the presence and support of wise people who helped me up when I didn't know where else to turn.
That's why in September 2021, I created and hosted The Deconstructing Faith Summit. I gathered 20 phenomenal deconstruction experts to share their expertise and hosted over 1100 attendees in the week-long virtual event. Those who attended realized they weren't alone, had a safe space to ask questions, learned dozens of strategies to help them deconstruct, and released tons of pent-up emotions they didn't even know they were carrying around.
We laughed, we cried, and we danced, but the best part was…We did it together.
It was AMAZING and it was just the beginning.
So now, I'm doubling down on my commitment to create an inclusive support system for people, like you, who are longing to get away from toxic religion and cultivate a nourishing spiritual life.
I WOULD BE HONORED TO BE YOUR GUIDE, BE BY YOUR SIDE THROUGH THIS ENTIRE PROGRAM, UNCOVER WHAT'S HOLDING YOU BACK, AND CO-CREATE A PLAN TO BREAK FREE.