I enjoy reading about Moses.
When most of us think about Moses, the Hollywood version comes to mind. He is strong, handsome, and well spoken. He is near perfect in his desire to follow God and through him God does great things. Perhaps because of that Charlton Hestin-esque image Moses can be hard to identify with.
Moses was a great man of God, but we have to remember he was still a man.
The Bible tells us of a man who was quick to act in anger and hesitant to follow God's orders to confront Pharoah. Moses discounted his God-given abilities and only agreed after God promised to send Aaron with him to do the talking (Genesis 4:10-17).
God worked through Moses to disprove the Egyptian gods and release the Israelites from their physical bondage. Moses then spent the next 40 years reworking the Israelites into the people God wanted them to be.
I love Moses because he was not born great, but through years of mistakes and struggles and giving in to God's will, he became great.
I really identify with Moses' aggressive Let's Fight attitude when things go wrong. Today I'm sure we would label him as a Type A Personality and compare him to great business or political leaders. I have spent much of the last 20 years struggling with my desire to "fix things" by fighting or simply overpowering the will of those I disagreed with.
I think Moses and I are very alike in that way. When God has called on me to do something calmly, quietly, and following His instructions it has stretched me in really uncomfortable ways.
It has taken many years to understand that the best way to be a leader is through humble submission.
Moses and I both learned the hard way that true leaders submit to God first, then the needs of their families and community. I enjoyed reading the story of Moses again and seeing that he fought the same battles in his life and was able to be a great example to millions of people.
It gives me encouragement to keep fighting those battles, and reminds me to rely on God's guidance instead of trying to muscle my way through it. I hope this encourages you too.
Did this resonate with you at all? I'd love it if you posted your thoughts in the comments, and don't forget to join the conversation over in our community of like minded women, Christian Women Who Lead!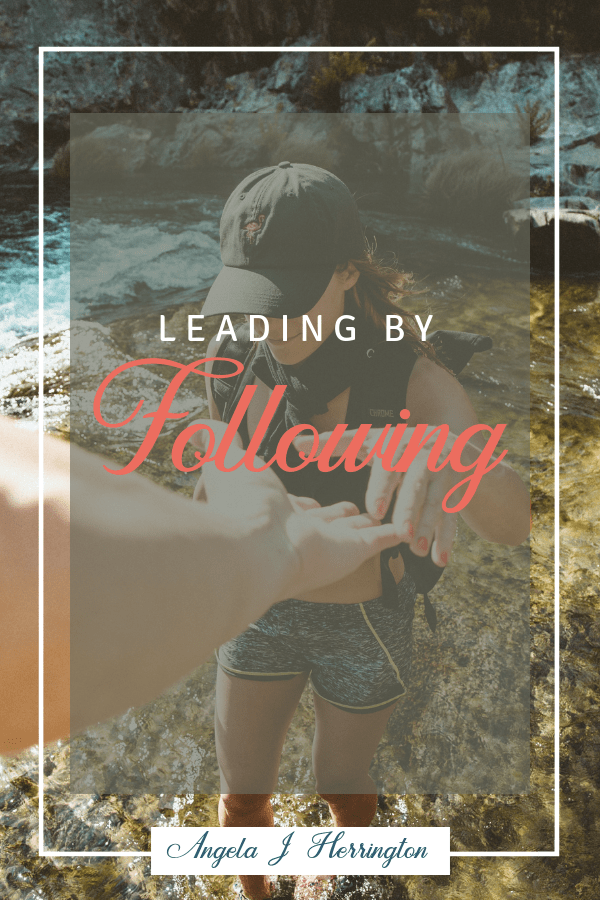 Christian Life and Leadership Coach , Angela J Herrington, loves helping women find freedom and fulfillment in their God given calling. She teaches women how to recognize, cultivate, and unleash their God given leadership ability. A true Gen Xer-Angela loves thinking outside the box, combining things that are seemingly unrelated, and helping women create a unique life that perfectly suits their soul.
With 8 years of life, business, social media, and leadership coaching under her belt Angela a dynamic speaker and writer who creates enormous value for her audiences. She is known for crushing complex topics down to bite sized pieces and sending her audience home with actionable steps to apply their learning.
Angela is a Lark's Song Certified Life Coach who reaches hundreds of thousands of women in 40+ countries each month on Facebook, Twitter, Pinterest and two blogs.
As the founder of Broken Beautiful BOLD Women's Ministry, AngelaJHerrington.com, Christian Women Who Lead, The Calling Course, The Impact Incubator, and the XGen Christian Women's Leadership Project, Angela receives rave reviews at women's ministry events, writer's conferences, and small business workshops.
Angela, her husband, and five children live in her home state of Indiana. Angela has served on the Board of Directors for Christian Coaches International, as Vice Chair of the Carey Services Board of Directors, and held multiple positions in her local church, scouting organizations, and schools.
She holds a BA in Biblical Studies from Indiana Wesleyan and a Master's in Leadership from Wesley Seminary. Angela's short story "The Turkey Trail" was published in the collection Naturally Yours: Stories About Indiana's State Parks and Reservoirs. She has been published in Hope for Women and HOPE is Now magazines.