A few years ago I attended a women's ministry event and was blown away by the number of Spirit-driven ladies who were building ministries and businesses centered on God.
I had NO IDEA there were so many women leading churches, parachurches, and businesses around the country! I left super inspired, but wondering how many other women felt like they were the only ones being called to lead. I decided to create a powerful community where we could come together between the big conferences and that wouldn't cost us a penny! The BOLD Christian Women Who Lead group is a safe place to share resources, meet new ministry and business partners, and get answers to the questions you thought no one else was asking! If you're looking for an unmoderated group where you can spam everyone with product links, please don't join.
This is a professional group of spunky ladies who are changing the world by saying "YES" to their God given calling.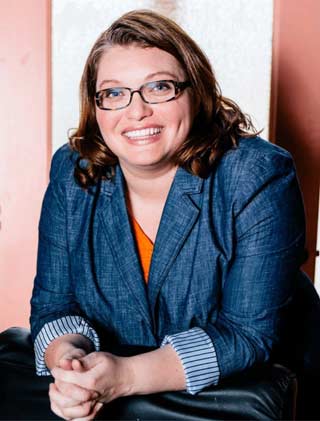 Over the last 5 years I've worked with women around the world who wanted to chase their dream but didn't know how to make it happen!
We've developed a high level coaching program, online women's ministry, and social media agency. Combined, these projects reach over 400,000 women each month and more women are discovering us everyday! There's NOW WAY we could have made this happen without the Christian sisters that I lean on for support, encouragement, and discernment.
Now you can be a part of our support network absolutely free.
I've created a free Facebook community where you can get the Jesus-centered support you need to grow your business or ministry. No dark magic, woo-woo stuff, or catty comments allowed. This isn't a spammy group where everyone pitches their product and leaves! Instead, you'll find real heart to heart conversations about what it takes to follow God everyday and be a leader in your community!
Even if you don't know exactly what God is calling you to do, this group is a GREAT place to get the answers you need.
God create out of the box thinkers all the time, so don't be afraid that your calling won't fit. This group is designed for Christian women active in any leadership role in a church, parachurch, blog, music, fine arts, mission, business, family, or outreach ministry. We welcome newbies, women who have been leaders for decades, and every woman in between. The FREE Christian WOmen Who Lead group offers the best resources, training videos, and tips to help you develop the life God is calling you to!
You'll be encouraged by a diverse roster of courageous Christian women who are passionate about helping you answer your calling.  
You'll also be eligible for FREE group-only training, and receive special discounts for ministry events and coaching programs. Grab your seat now and start connecting with fellow visionaries impacting the world for Christ.
We are a diverse group of women united by the call to serve God in all we do! Join us now and let's answer our call TOGETHER!