It's been a few months since I hosted the Deconstructing Faith Summit and I wanted to see how you're doing. When the Summit was live in September we saw the tremendous connection, growth, and permission to just sit in our uncertainty together. Over the last few months, I set aside a ton of quiet time to think about what went well, what we could do better, and how to keep supporting you as you deconstruct your faith.
Shortly after the summit I went live in the Café' to share my top 5 takeaways. Since then, my team and I have been brainstorming and dreaming about all the things we want to create for you in the coming days!
The time to reflect has been GREAT, but I've missed talking to you. So I'm breaking my self-imposed blogging break to give you a SNEAK PEAK at some of the ways we're going to help you deconstruct your faith in 2022 ❤️
The Summit Speakers (and Topics) Were Exactly Who We All Needed Them To Be.
It was SO HARD to pick which speakers to present because we had more speakers apply than we had sessions. We also went out looking for voices that we felt were underrepresented in our list of applicants. My concern was that it would be impossible to present the fullness of humanity with on 21 sessions, but we were going to try our best to help everyone see someone like them.

What became apparent as soon as I started recording the sessions is that there were underlying themes and connections that I could not have planned if I tried. Each speaker showed up with oodles of wisdom and humility and created powerful moments. We laughed, cried, talked deep theology, and hooted in amazement that we were not alone in our questioning. (Often, all in the same moment)



To help you deconstruct your faith in 2022 I'm committed to finding more bloggers, pastors, and speakers who can bring fresh perspective to our community!





All Of Us Still Need Time and Space To Process The Big Feelings Abby Mentioned In The Opening Session.
We talked about a LOT of big ideas and big feelings during these sessions. We confirmed that it doesn't matter how far along you are on your deconstruction journey, there's always a need for a safe space to feel supported. The number of speakers and participants who shared that the space was bringing new things to the surface was astounding. It was nourishing and challenging at the same time.

The other side of this takeaway is that people showed up ready and willing to hold space for others to process WITHOUT shaming, shutting people down, or weaponizing each other feelings. We have over 1000 people in the summit group and the threads are healthy and vibrant. If you've spent any time on the internet I am so proud of each of you for showing up without defensiveness, grandstanding, and gaslighting.

To help you deconstruct your faith in 2022 The Faith Deconstruction Café is here to stay! We will be adding a community manager, continuing to post regular content, and hosting a few free events per year.



Not Everyone Is Ready For Real Honest And Vulnerability But You Are & I'm Here For It.
The conversations threads were so jam-packed with honesty and vulnerability that y'all blew my mind. It is so rare for a group of strangers to be in an online space together and be so humble and so kind to each other. We were really free to show up with all of our fears, doubts, and off-the-wall ideas.

To be honest, that's exactly what I dreamed of and so I am doubling down on my commitment to keep putting on events like this, keep creating spaces like the Faith Deconstruction Café, and hosting small group coaching programs. I want to make these spaces more and more available so that no one goes without!

To help you deconstruct your faith in 2022 The Deconstruct Your Faith Group Coaching program will be open 3 times next year (most likely January, April, and September) and provides additional support for those who want to go deeper. I also offer a few 1:1 coaching slots. You can find out more about that here.



The Underlying Theme For Our Sessions And Discussion Thread Was "A More Expansive Divinity".
There was clearly a higher power in charge of this event orchestrating things in ways my team hadn't even dreamed about. It was invigorating and encouraging to be held by God in so many ways. Each speaker brought their names for God, sacred routines, and their experiences with a God who was never meant to fit into a human-made box. It seems like everyone who participated, left with a new perspective on who God is and what they want from humanity.



To help you deconstruct your faith in 2022

I am working on a book proposal (YES! Finally!!!) and creating lots of new content packed with tips, resources, and activities that will help you learn more about how expansive God really is!




There's A Tremendous Need For (Relatively) Safe Spaces To Have These Conversations.
This event made it ABUNDANTLY clear that we need to keep creating events and spaces for this type of conversation. The free Facebook group, The Faith Deconstruction Café) is staying open so we can share resources, process information, and ask messy questions, but there was something magical about spending an entire week with you and our speakers.

The 2021 sessions were just too good to pack away in the archives so I've created a package that gives you instant access to all 21 recordings, transcripts, and worksheets. You can grab that here!

To help you deconstruct your faith in 2022 I am committed to hosting the summit again in the fall and making the 2021 recordings available immediately here.


I want to make these spaces more and more available so that no one goes without! If there's something you need and don't see listed, please send me a message via the contact form.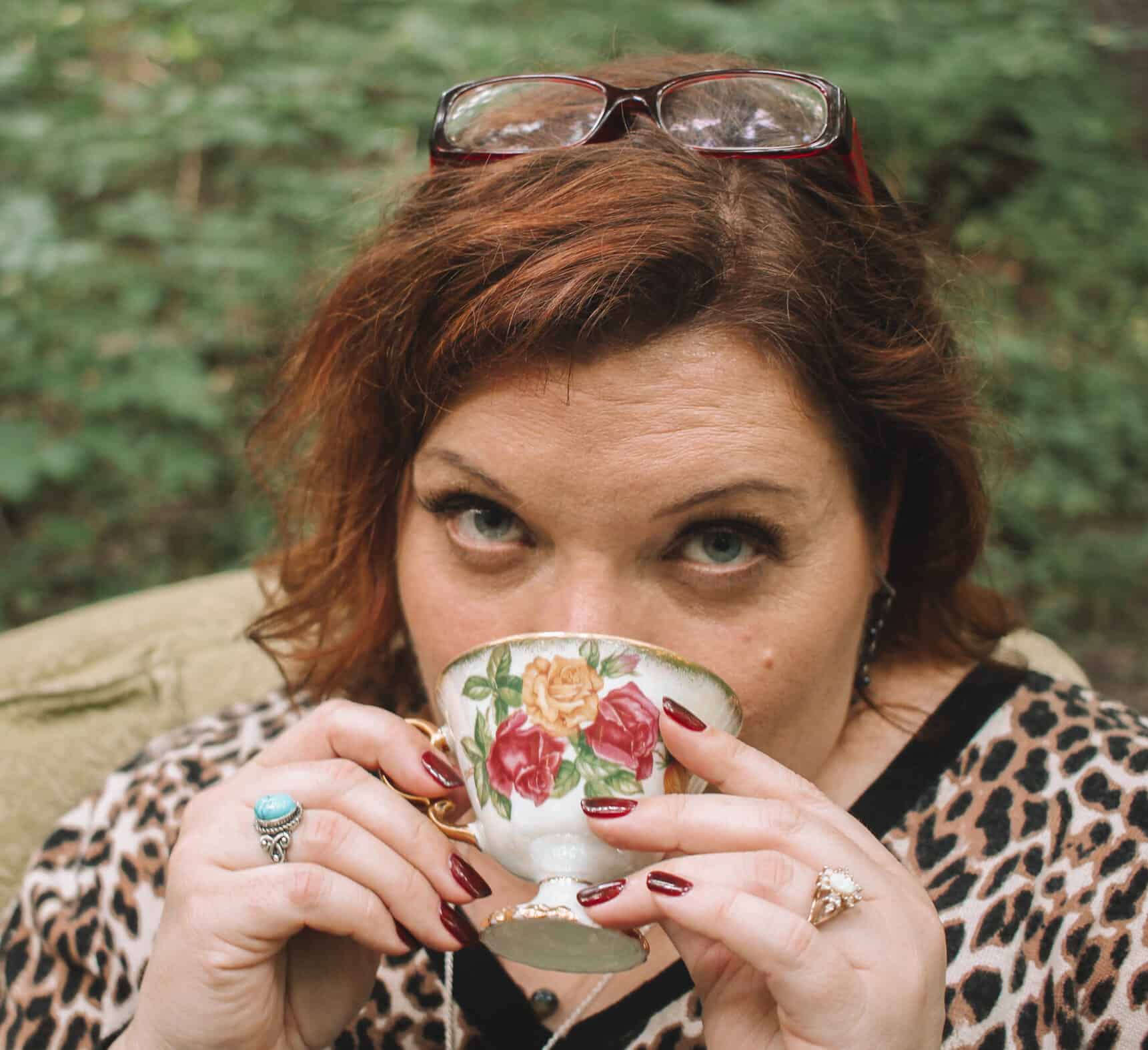 Hey there friend! I'm Angela J Herrington, MA, LSCC and I'm a Faith Deconstruction coach who provides soul care for people who are untangling from toxic religion.
As a certified life coach and seminary-trained online pastor, I have a lot of experience helping people connect with God. But this is also a very personal journey for me.
For the last decade, I've been on my own journey to break free from learned smallness and step into wild sacred holy womanhood. Long story short, after finding faith in my early 30's I began to realize that what I was hearing from the church about women didn't always line up with what God was telling me. I loved God but realized the church was teaching some really toxic stuff.
So this Enneagram 8, first born, Gen Xer started deconstructing. I questioned and challenged everything I thought I knew about faith, gender, and myself.
It was messy and took a lot of work to sort it out. Therapy. Coaching. Bodywork. Spiritual healing. Conferences and retreats. And even a couple of college degrees.
You name it…I tried it.
But the thing that made the biggest difference was the presence and support of wise people who helped me up when I didn't know where else to turn.
That's why in September 2021, I created and hosted The Deconstructing Faith Summit. I gathered 20 phenomenal deconstruction experts to share their expertise and hosted over 1100 attendees in the week-long virtual event. Those who attended realized they weren't alone, had a safe space to ask questions, learned dozens of strategies to help them deconstruct, and released tons of pent-up emotions they didn't even know they were carrying around.
We laughed, we cried, and we danced, but the best part was…We did it together.
It was AMAZING and it was just the beginning.
So now, I'm doubling down on my commitment to create an inclusive support system for people, like you, who are longing to get away from toxic religion and cultivate a nourishing spiritual life.
I WOULD BE HONORED TO BE YOUR GUIDE, BE BY YOUR SIDE THROUGH THIS ENTIRE PROGRAM, UNCOVER WHAT'S HOLDING YOU BACK, AND CO-CREATE A PLAN TO BREAK FREE.